Young People's Voices Expand Across the City
25 October 2022 12:00 PM
The City of Kalamunda's youth leadership and advisory council, Youth Action Kalamunda (YAK), is growing with a second meeting location being introduced in Forrestfield.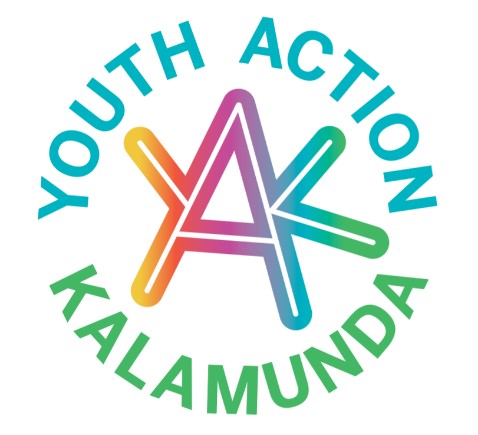 The group of volunteers meet monthly to discuss local concerns for young people, build leadership and teamwork skills as well as assist the City of Kalamunda to develop and deliver programs for local youth.
The group has welcomed professional guest presenters, taken part in rope climb challenges, and helped develop local popular events like the annual School's Out Pool Party and Youth Week WA celebrations.
Mayor Margaret Thomas said the growth of YAK is great for young people in the City.
"The City is committed to engaging meaningfully with everyone in our community, and Youth Action Kalamunda gives our younger community members a voice.", she said.
"Young people are spread far and wide across our City of Kalamunda community, so we are very excited to establish a new Youth Action Kalamunda meeting place in Forrestfield. It will be easier than ever to attend, have your say and help shape the community you are growing up in."
Youth Action Kalamunda member Chamoda Idamgedara highly recommended young people consider joining YAK.
"I joined Youth Action Kalamunda to grow my confidence and leadership skills. I met a whole range of likeminded young people and developed the leadership skills that allowed me to secure the role of Head Girl at Kalamunda SHS as well as the youth graduate employment position at the City of Kalamunda!", she said.
Teaming up with Darling Range Sports College to host the sessions, anyone aged 12-20 who lives, works or studies within the City of Kalamunda is welcome to join the group and make a difference in their local community. Members have the option to attend either meeting location, or both, with the groups combining for major events and volunteering opportunities.
Meetings are held from 3:30pm-5:00pm on the second (Kalamunda) and fourth (Forrestfield) Tuesday of the month with some afternoon tea provided. The Forrestfield sessions at Darling Range Sports College kick off on 25 October 2022.
To register interest in attending, email the City of Kalamunda Youth Team at
youth@kalamunda.wa.gov.au
.