Walliston Transfer Station Entry has moved
30 November 2021 9:00 AM
From 2 December 2021, the entry gate and gatehouse at Walliston Transfer Station will be accessed further east towards Pomeroy Road. Vehicle movement throughout the site will be strictly one way. The exit gate will remain in the same location.
The speed limit within the Transfer Station is 10km/h.

The Transfer Station can be busy, we ask visitors to please be patient and follow signage and directions accordingly.
Location of Materials are now located into 3 areas as indicated below:
Area 1: Green waste | Building rubble | Whitegoods | Fridges | Microwaves | Mattresses | Glass bottles | Tyres | Printers & computers | Televisions
Area 2: Clothing | Cardboard | Polystyrene
Area 3: Clean metal | Mixed metal | Mixed general waste | Wood | Fluoro tubes & globes | Electrical waste & cables | Aluminium | Stainless steel | Acid & Alkaline lithium batteries | Mobile phones | Printer cartridges | Nespresso capsules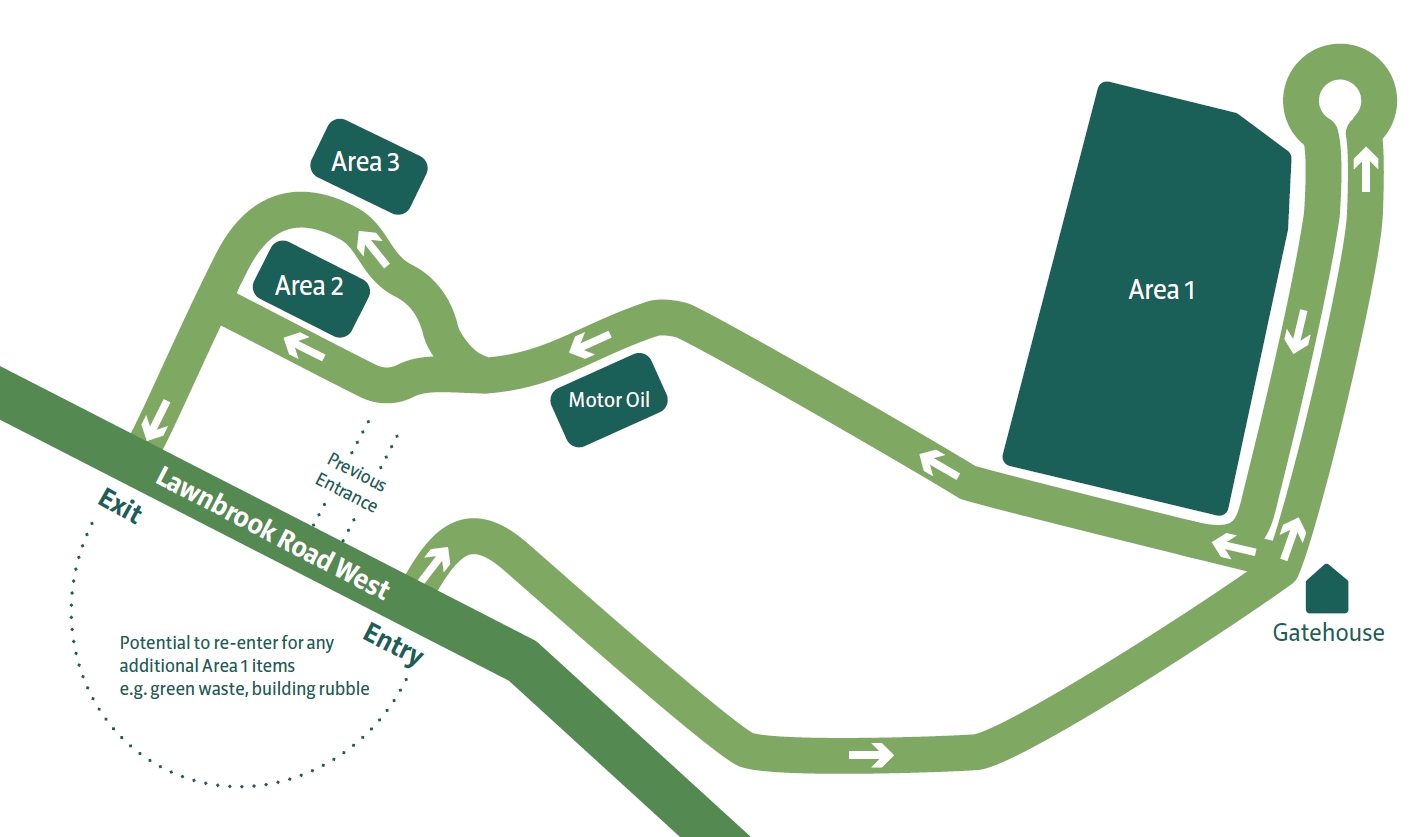 The City's staged improvements for the Walliston Transfer Station will continue into 2023 and once complete will deliver improved access to the facility for customers and clearer site movement.
Need More Information?
More information about the upgrades happening at the Transfer Station can be located via https://www.kalamunda.wa.gov.au/our-city/project-details/upgrades-walliston-transfer-station
Alternatively, please call the City during business hours on (08) 9257 9999 or email enquiries@kalamunda.wa.gov.au.