City Shares Latest Updates for Stirk Park and Woodlupine Projects
03 October 2023 10:48 AM
The City of Kalamunda is pleased to provide an update on the exciting progress of two high-profile community projects: the Stirk Park Playground and Skate Park and the Woodlupine (Wattle Grove) Living Stream upgrade.
A/CEO Gary Ticehurst shared the updates, stating "These projects are significantly enhancing our community, and both are advancing smoothly. Stirk Park is undergoing a transformation, and the Woodlupine Living Stream is receiving revitalisation, further enhancing the appeal of our City's outdoor areas."
The Woodlupine Living Stream upgrade, which spans between Hardey East Road and Thorogood Avenue in Wattle Grove, is on track for completion at the end of October. Recent works include the installation of matting embankments and the set-out of a footpath between Wimbridge Rd and Thorogood Ave. Shelter pads and bench hardstands between Hardey East Rd to Wimbridge Rd have also been poured. Park benches and picnic sets will be installed in coming months.
Similarly, Stirk Park Playground and Skate Park works are progressing smoothly.
Recent highlights include the completion of the final skate walls, the installation of the junior climbing structure and the ongoing installation of the senior climber. Additionally, footpaths throughout the playground have been poured, and smaller play pieces like balance logs and steppers have been installed. Final shelter pads have also been poured.
Next, work at the skate park will focus on continued formwork, concrete pours for the top banks and intermediate zone, and the ongoing installation of the large climbing structure. Meanwhile, footpaths throughout the playground will continue to be poured, and preparations will start for the basketball court.
"The grand reopening of Stirk Park Playground is set for late November, and we can't wait to celebrate with everyone in our community," Mr Ticehurst said.
"Thanks to everyone who suggested names for the new Skate Park. Submissions are now closed, and the City, in collaboration with Rotary, is shortlisting names for public voting. Stay tuned for more information."
The City of Kalamunda remains dedicated to delivering these projects to the highest standards, and we are grateful for the community's ongoing support and enthusiasm.
For more information on both projects, visit https://www.kalamunda.wa.gov.au, or contact the City of Kalamunda on 9257 9999 or email enquiries@kalamunda.wa.gov.au.
*The $3.8M Stirk Park Playground and Skate Park project received funding from Lotterywest, the Federal Government's Local Roads and Community Infrastructure Program, the City of Kalamunda and the Rotary Club of Kalamunda.

Above: Woodlupine Fencing installation Wimbridge to Thorogood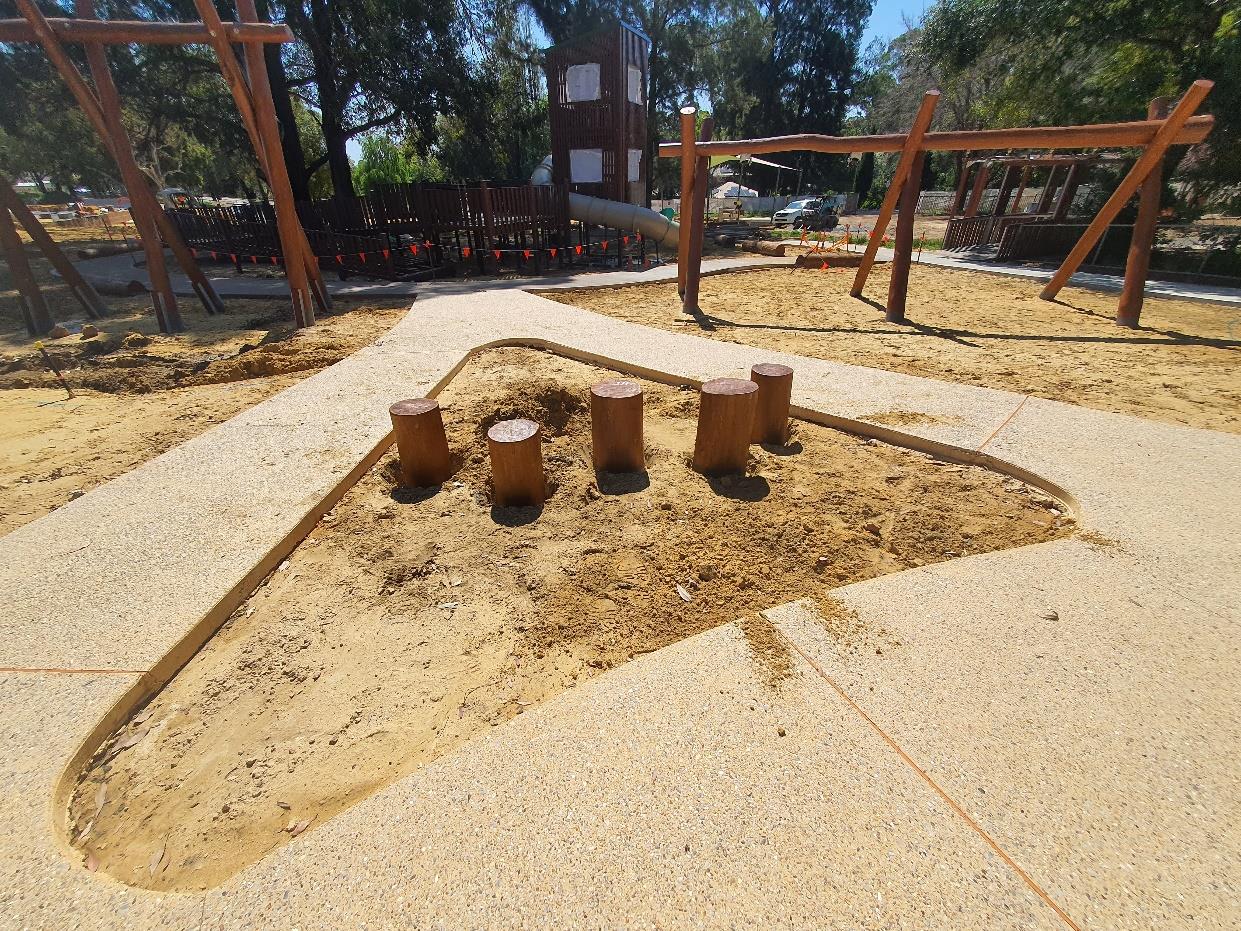 Above: Stirk Park - Steppers installation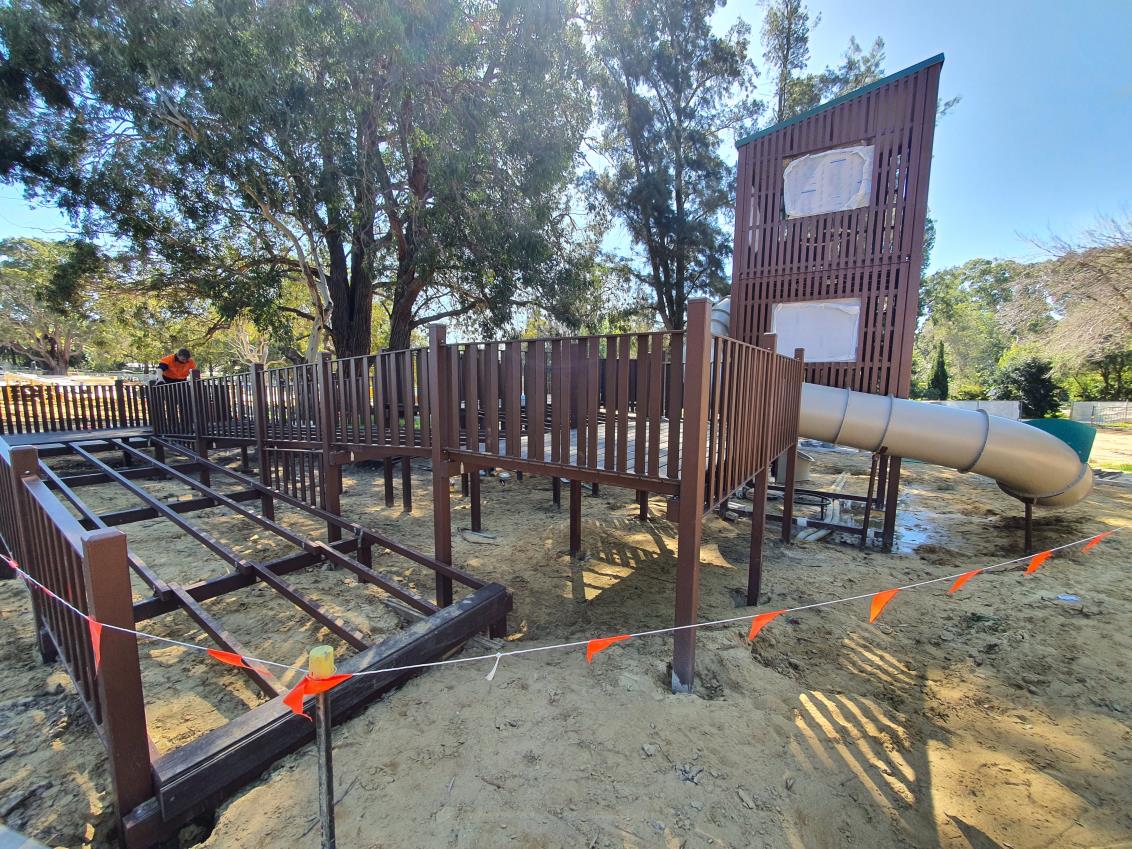 Above: Stirk Park - Senior Climber Installation