City Wins Award for Excellence in Community Engagement
11 November 2022 8:00 AM
The City of Kalamunda was awarded the Stakeholder Engagement award at the Planning Institute of Australia's 2022 Awards for Planning Excellence on Friday November.
The City was given the award for its collaborative and whole-of-community approach to the development of the Thinking Global Acting Local – Kalamunda's Climate Change Action Plan across 2021 and 2022.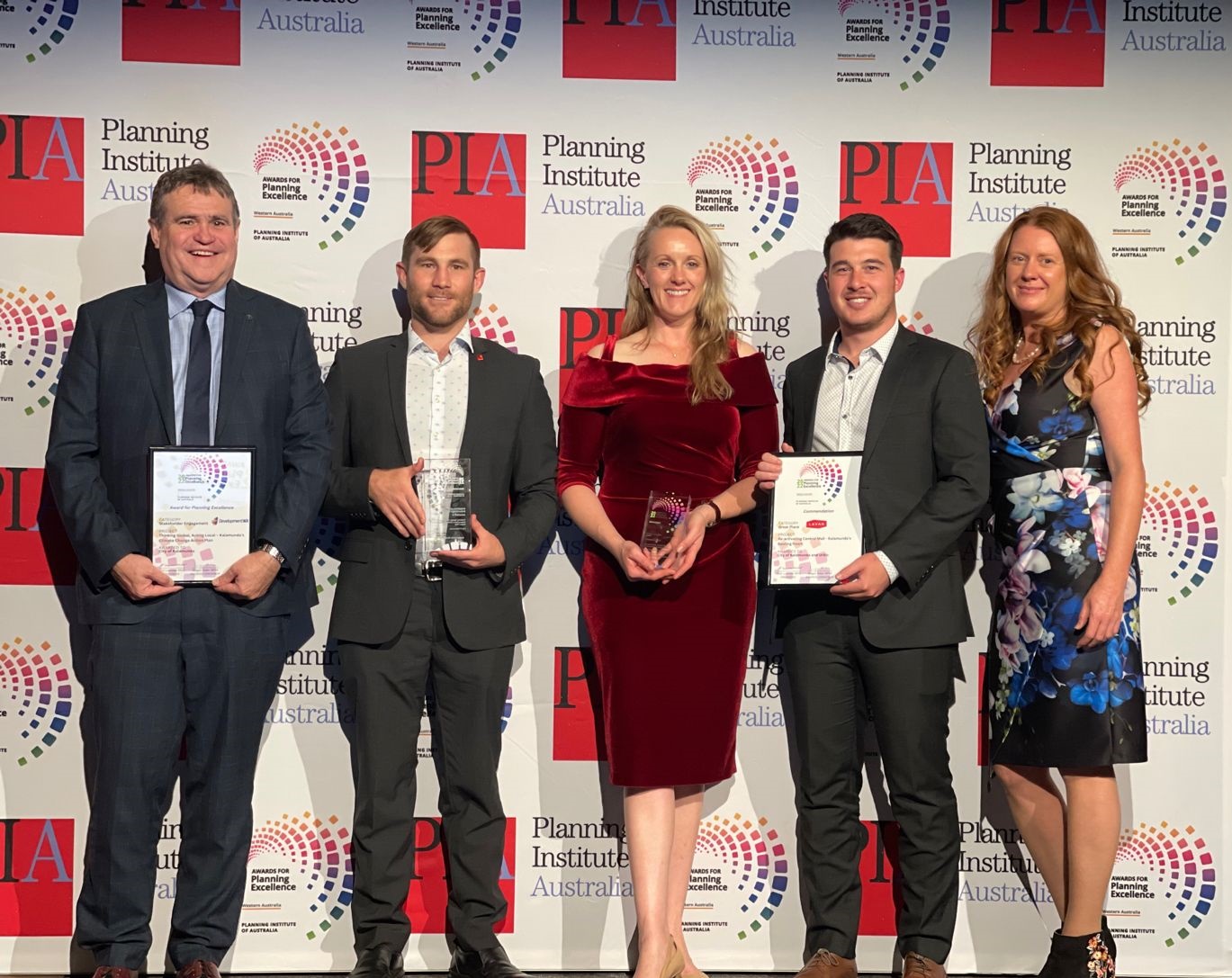 Mayor Margaret Thomas said the award highlighted the City's dedication to tackling climate change as well as engaging with its citizens.
"Delivering environmental sustainability and maintaining our precious natural environment, as well as empowering and engaging with our community, are both key priorities for the City of Kalamunda.", she said.
"By conducting innovative and high-quality community engagement activities including the Big Ideas Climate Change Forum, a live ice carving activation, and digital engagements through social media, we have engaged our community meaningfully during the development of the Climate Change Action Plan."
"I'm delighted the City's hard work and dedication to our community has been recognised through this prestigious award"
The City employed an ambitious and dynamic plan to capture the community's attention during the community engagement. Two primary engagements were undertaken, including a two-hour Big Ideas Climate Change Forum held on 2 December 2021 and a Have Your Say Survey that closed in December 2021. The campaign was then supported through a live ice carving event held at the Kalamunda Artisan Markets, various face-to-face pop-up booths around the City, and a comprehensive promotional campaign.
Engagements and conversations provided an opportunity to talk about the local impacts of climate change already felt by the community, such as increasing instances and severity of extreme weather events, a drying climate and its impacts upon water supply and vegetation, as well as an overall increase in average temperatures which pose the greatest impact for the very young and our elderly.
The City of Kalamunda is a signatory on the WALGA Climate Change Declaration.
For more information, please contact the City of Kalamunda on (08) 9257 9999, email
enquiries@kalamunda.wa.gov.au