Local teen Kaitlyn Sin brings a fresh perspective to volunteering
07 July 2022 8:30 AM
Hula Hooping, piano playing, cooking, volunteering as a reading buddy and assisting seniors with technology are just a few ways recent City of Kalamunda Local Hero Award recipient, Kaitlyn Sin has given back to the community over many years.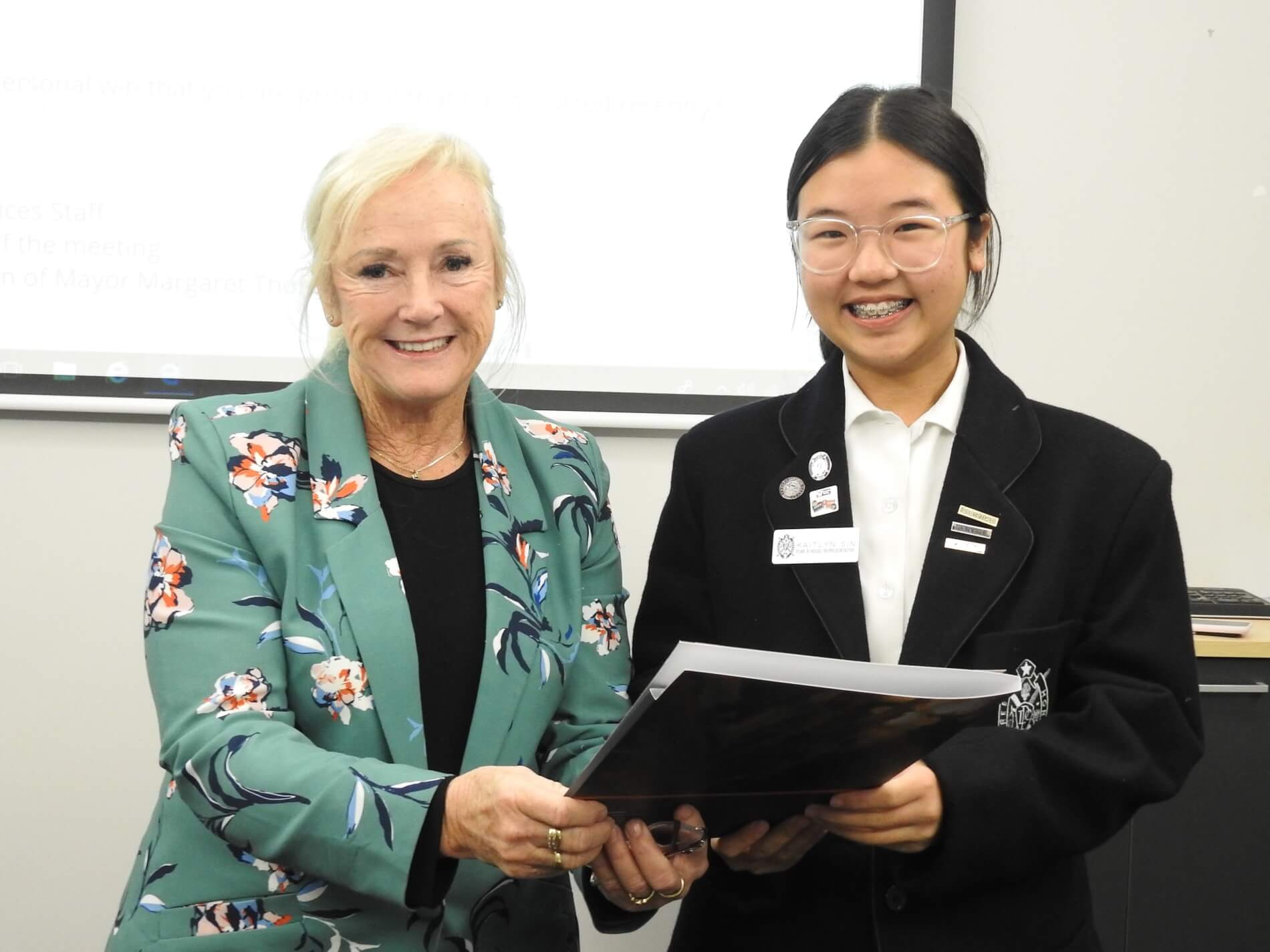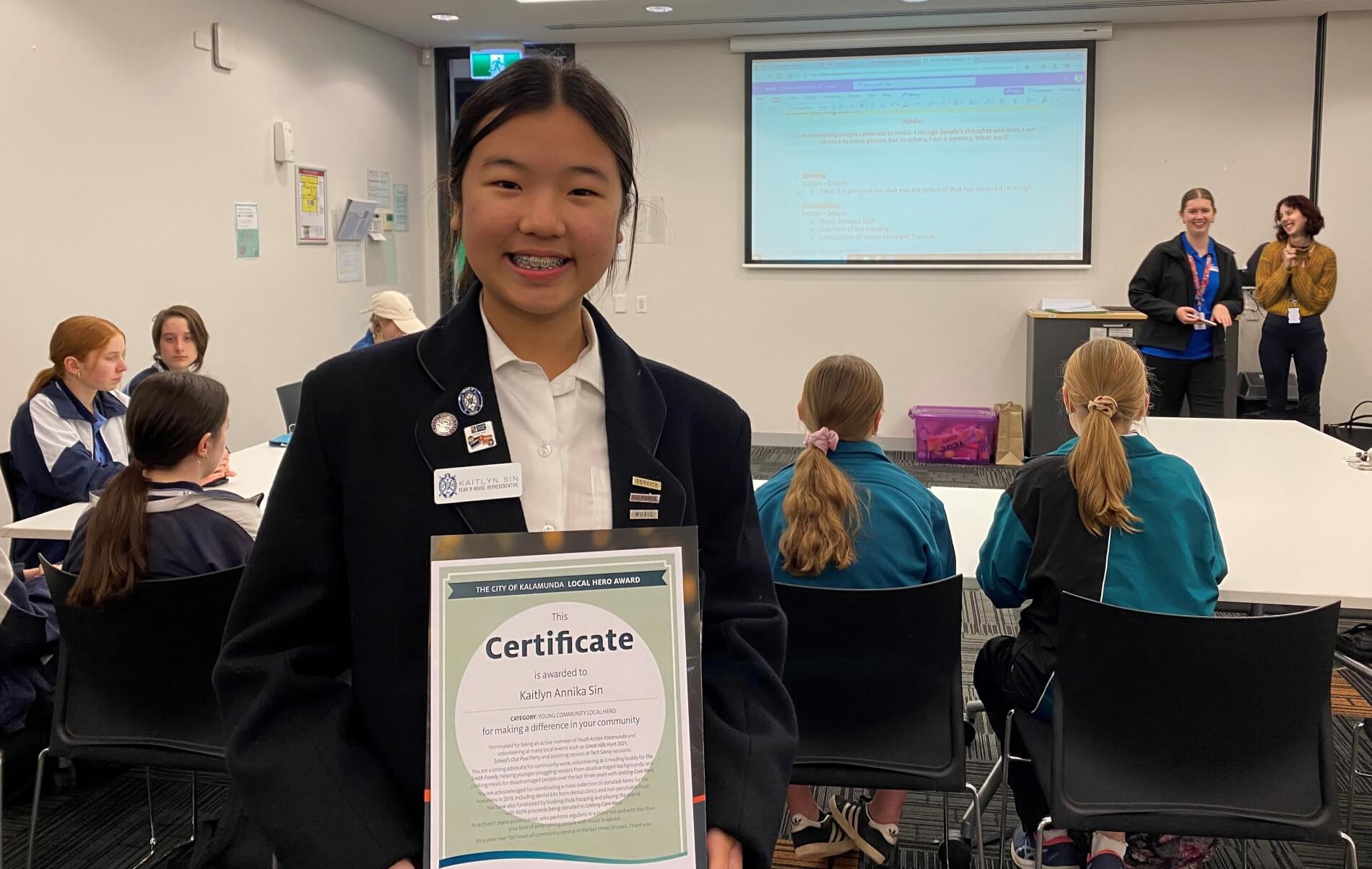 Kaitlyn has volunteered with The Smith Family as a reading buddy for young struggling readers and a cook with Uniting Care West over the past three years providing support for a multitude of people from disadvantaged backgrounds. She is acknowledged for coordinating a mass collection of donated items for the homeless in 2019, including dental kits from dental clinics and non perishable food and uses her love of entertaining people to fundraise by busking (aka the hula hooping and piano playing).
Kaitlyn, received her Young Local Hero award in front of her peers at Youth Action Kalamunda (YAK), a youth group known for it's volunteer and community building activities such as the Great Hills Hunt 2021, School's Out Pool Party and assisting seniors at Tech Savvy sessions.
She has completed over 100 hours of community service in the last three (3) years alone.
Mayor Margaret Thomas JP said, "It doesn't matter how young, or old you are, we can all use our skills, time and passions to make our community a better place to live, work and play."
The City's Local Hero Awards are a celebration of the people within our neighborhoods who are passionate about making a difference, freely volunteering to give back to the community. Award winners receive a $50 KalaCash gift card. The monthly Awards are proudly presented by the City of Kalamunda and supported by Echo News.
Community members that make an exceptional contribution to our neighborhood can also be nominated for Australian Honours and Awards hosted by the Office of the Official Secretary to the Governor-General.
If you know a local hero, nominate them today at engage.kalamunda.wa.gov.au/local-heroes
For more information on the Local Heroes Awards or Friends Groups Programs please contact the City of Kalamunda on 9257 9999, email enquiries@kalamunda.wa.gov.au.
Photos: 📷 by City of Kalamunda