Local Goalkeeper to Represent Kalamunda on the National Stage
08 June 2022 9:00 AM
Head down to Maida Vale Reserve on any given weeknight and you'll find a hive of footballing activity as the many teams of the Kalamunda United Football Club take to the training pitch.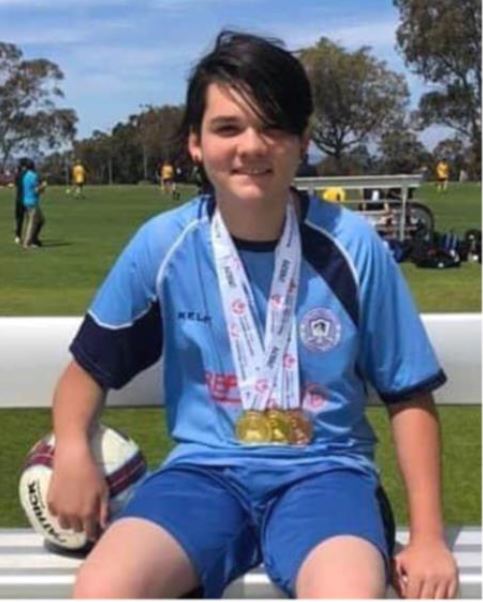 Known for being a community focused, inclusive club, one of the many programs they host is the Equal Footingball program, encouraging young people of all abilities to get involved with football.

Recently, a star has risen from this program, in the form of goalkeeper Lochlan Fennell. Lochlan was diagnosed with Autism among other disabilities as a small child and, despite the challenges and adversities that have presented themselves along the way , has succeeded in achieving amazing things through his strength and determination.

Last year, in 2021, Lochlan competed in the Western Australian State games for the Special Olympics playing 'soccer'. He was awarded three gold medals during the games for his skill and performance throughout the competitions. Lochlan has now subsequently been invited to play for WA's soccer team in the 2022 Special Olympic National games. The games will be held in October this year in Launceston, Tasmania. Lochlan will be proudly representing Western Australia and aims to bring home the gold.
Mayor Margaret Thomas said stories like Lochlan's are why clubs and groups are so important in maintaining an inclusive and connected community.
"When people are given the opportunity to participate, strive and achieve, when all are welcome and differences are celebrated, everyone wins.", she said.
"Lochlan is the perfect example of a young person achieving wonderful things because they have been supported to do so"
"We are all so proud of you Lochlan and wish you the best of luck in October!"
Lochlan is currently playing in one of Kalamunda United's mainstream Under 16s sides, having started with the club playing Equal Footingball.
For more information contact the City of Kalamunda on (08) 9257 9999, email
enquiries@kalamunda.wa.gov.au