Local hero proves you're never too young to make the world a better place
21 December 2021 5:00 PM
A new young hero was crowned recently, with high school student and Forrestfield resident Bryzlyn Sin taking out the Young Local Hero of the Year award in the City of Kalamunda's Local Hero Awards.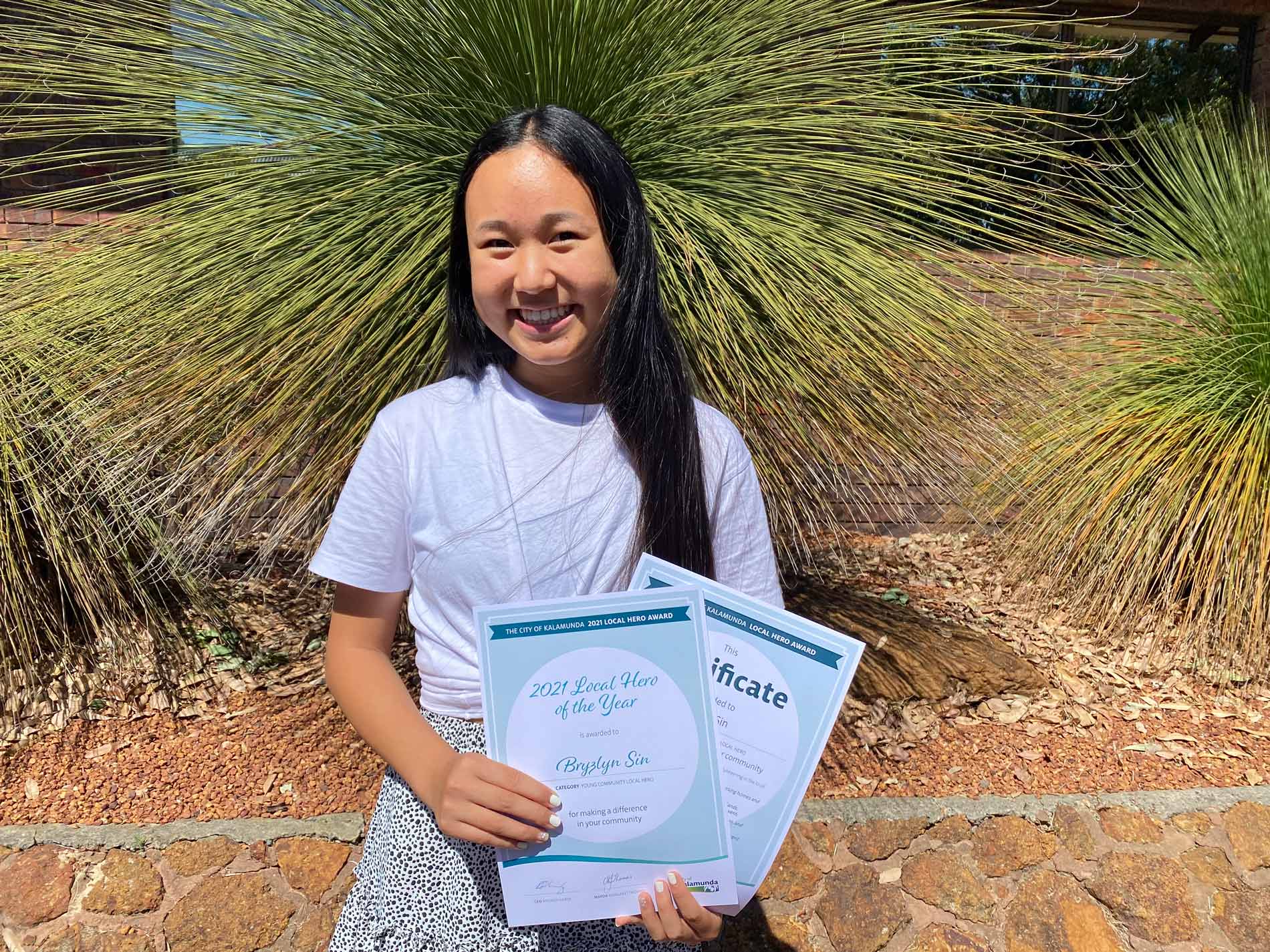 Image: High school student and Forrestfield resident Bryzlyn Sin
Bryzlyn was nominated in recognition of over 200 hours spent volunteering in the local and global community, including using her musical talents to entertain at churches and nursing homes, and to fundraise for the Cancer Society. She has also performed at a Child Aid Charity Concert and a Red Cross event.
As well as using music to reach people, Bryzlyn has participated in the 'Cooking for a Cause' event supporting the homeless, has helped deliver food with Uniting Carewest, and has volunteered as a 'Reading buddy' for The Smith Family to help disadvantaged people improve their reading.
Mayor Margaret Thomas said that the City was lucky to have passionate young community members like Bryzlyn helping our community grow.
"People like Bryzlyn are the glue of our community, and to see someone so young dedicating their time to enriching the lives of others is inspiring"
"Our Local Hero Awards are all about shining the spotlight on our community volunteers, thanking them, and giving them the recognition they deserve."
"We hope that by sharing their stories we can inspire others to not only thank volunteers personally, but also get directly involved in shaping the future of our strong, connected community."
Local Hero Awards run monthly and the City accepts nominations throughout the year. They are proudly presented by the City and supported by Echo News. Award winners receive a $50 KalaCash gift card. The monthly awards culminated at the Annual Thank a Volunteer Ceremony, at which the Local Hero of the Year Awards was presented.
Nominate your local hero today at engage.kalamunda.wa.gov.au/local-heroes
For more information please contact the City of Kalamunda on 9257 9999, email enquiries@kalamunda.wa.gov.au.