Local hero plays the part on volunteering stage
21 December 2021 5:00 PM
Local thespian and Kalamunda resident Dee Howells was presented the Senior Local Hero Award at the City of Kalamunda's annual Thank a Volunteer event this month.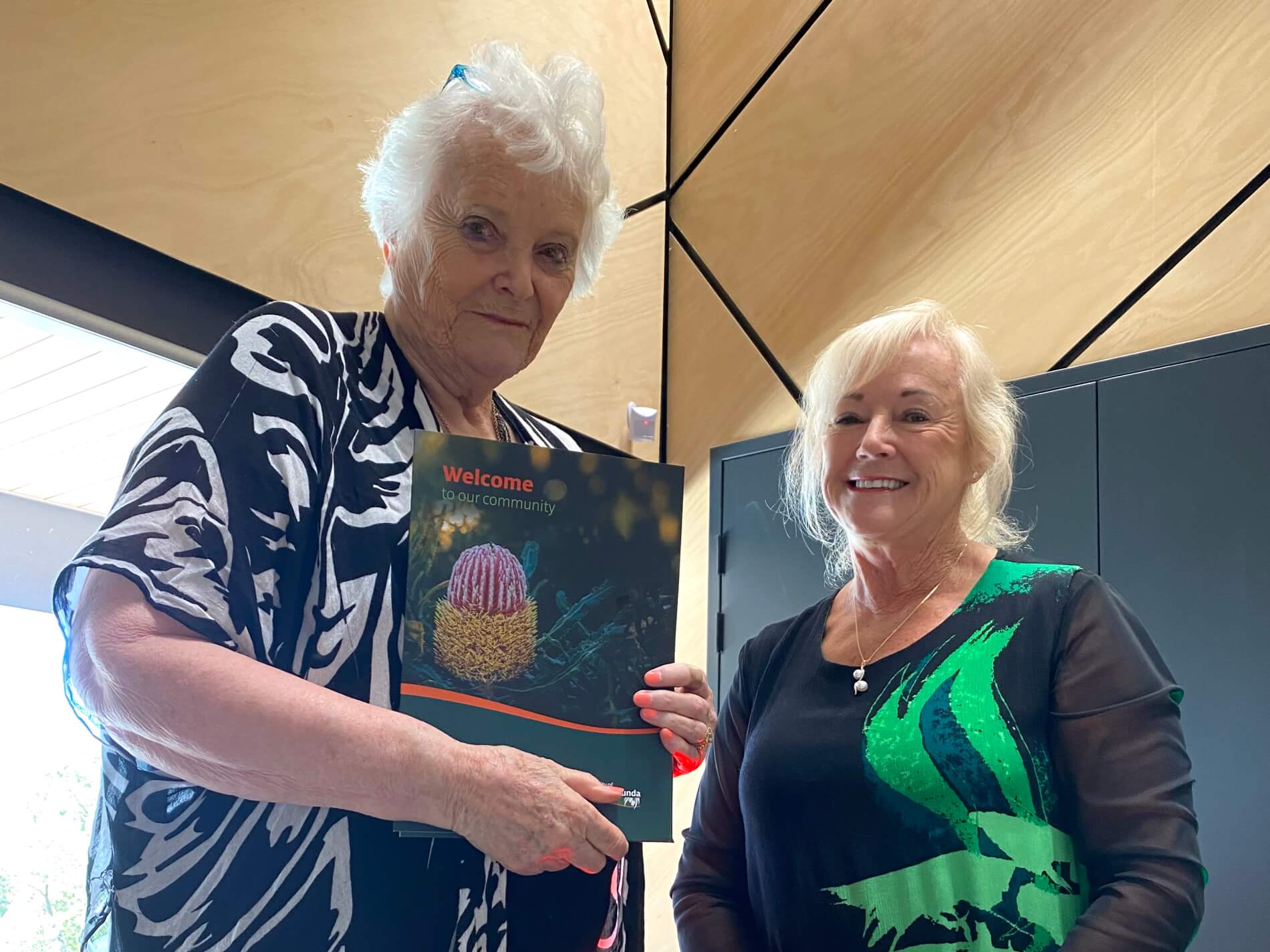 Image: Dee Howells (left) with Mayor Margaret Thomas
Dee was nominated in recognition for her volunteer work in local amateur theatre over the last five decades and for supporting seniors in the community.
Dee commenced with the Kalamunda Dramatic Society in 1969 and has been involved in every production since as both an actor and director. As well as serving on the theatre's committee in every role over the last 50 years, Dee serves patrons at the bar and played a large part in converting the St Barnabas Church to the unique theatre that is now a jewel in the City's central precinct.
Dee volunteers for many other community organisations, including Meals on Wheels, Kalamunda Hospital Auxiliary and the Country Women's Association, and has supported older community members through visits and taking them on outings.
Mayor Margaret Thomas said that it is because of the longstanding efforts of people like Dee that we are fortunate to have such a strong, connected community.
"To volunteer and participate so positively in our community for such a long time is a fantastic achievement, and we are so thankful to have community members like Dee."
"To have played such a crucial part in developing one of our treasured community organisations, and to have had such a positive impact on our older community members, Dee has well and truly earned this accolade."
"Our Local Hero Awards are all about shining the spotlight on our community volunteers, thanking them, and giving them the recognition they deserve."
"We hope that by sharing their stories we can inspire others to not only thank volunteers personally, but also get directly involved in shaping the future of our strong, connected community."
Local Hero Awards run monthly and the City accepts nominations throughout the year. They are proudly presented by the City and supported by Echo News. Award winners receive a $50 KalaCash gift card. The monthly awards culminated at the Annual Thank a Volunteer Ceremony, at which the Local Hero of the Year Awards was presented.
Nominate your local hero today at engage.kalamunda.wa.gov.au/local-heroes
For more information please contact the City of Kalamunda on 9257 9999, email enquiries@kalamunda.wa.gov.au.