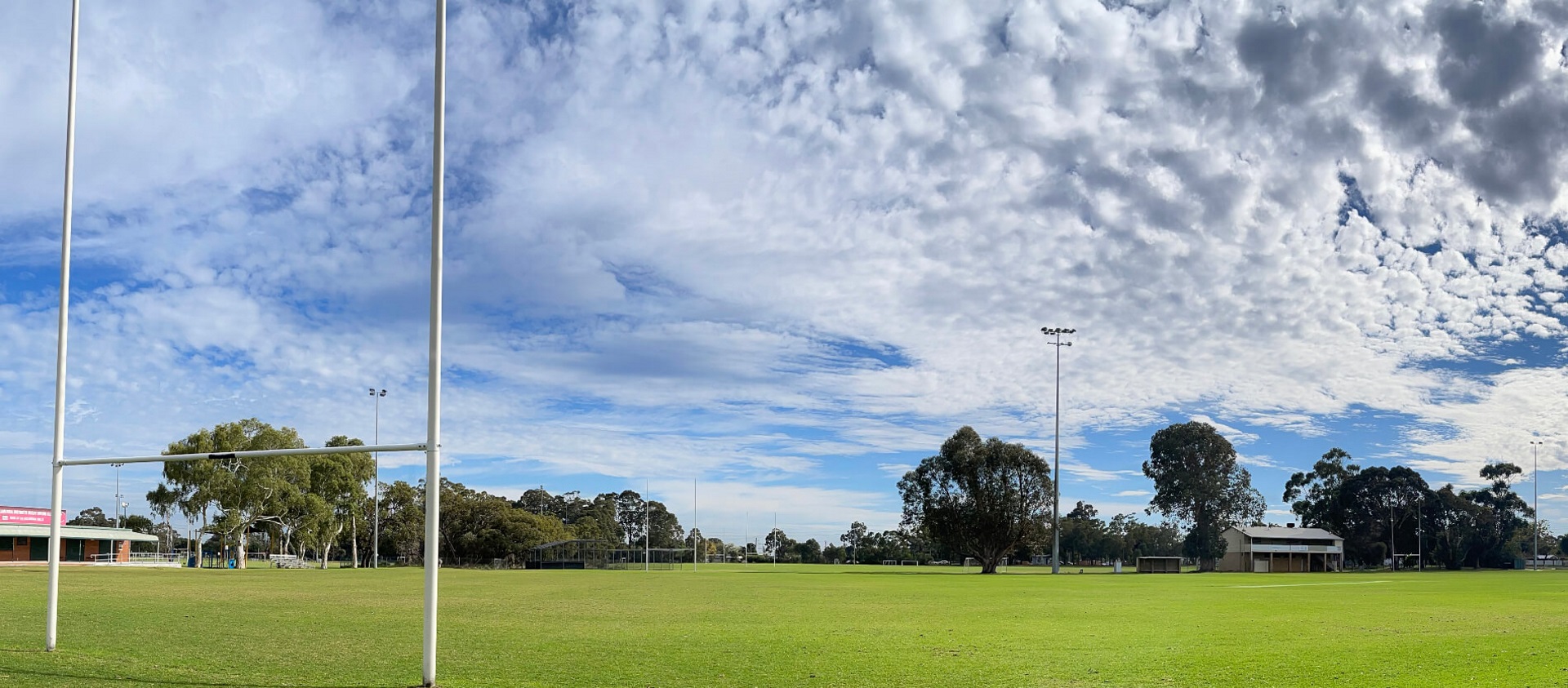 24 November 2021 2:00 PM
NRL WA hosted a fifth consecutive Fuel to Go & Play Harmony Cup Tournament, late last month.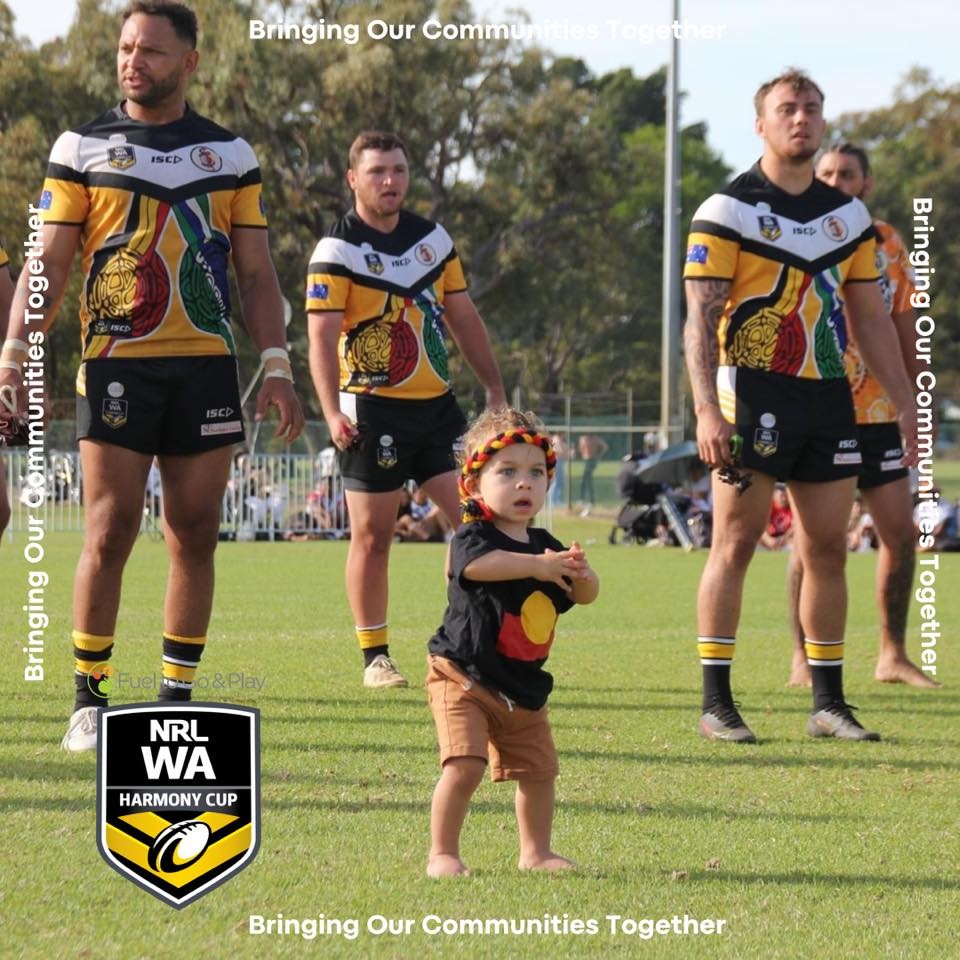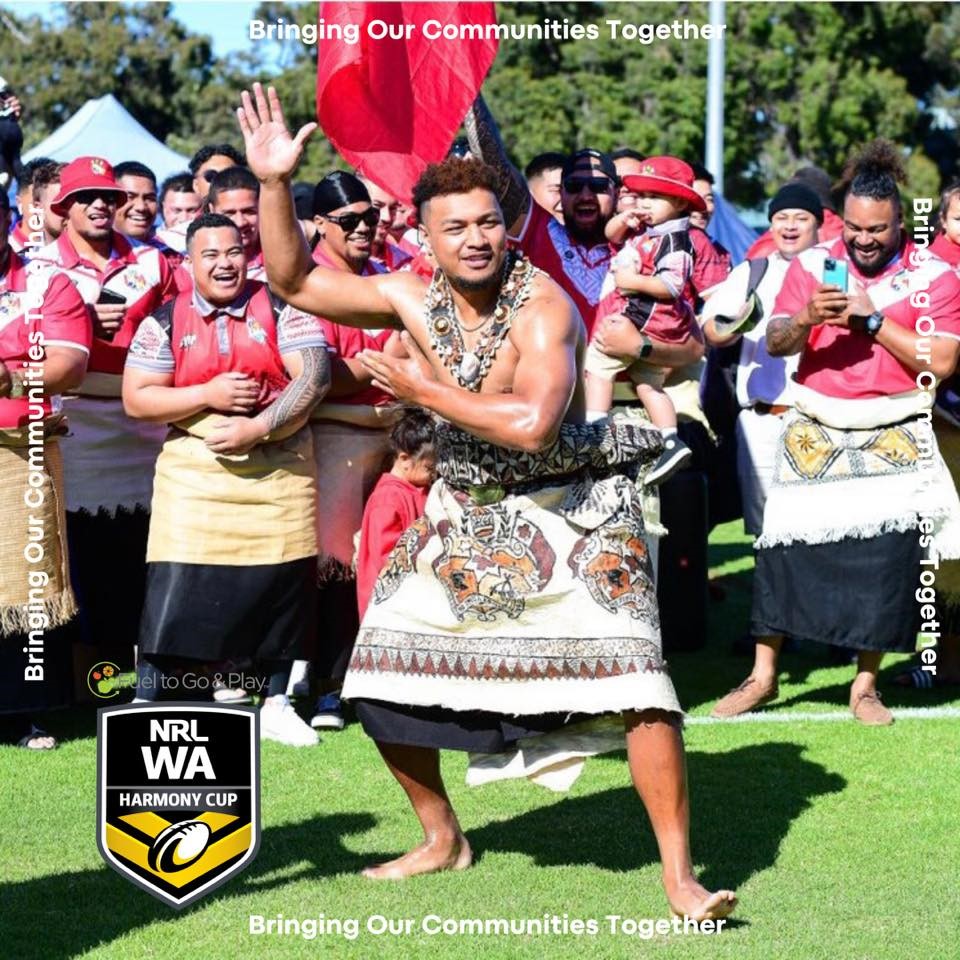 Images as supplied by NRLWA
Left: Young Indigenous Boy Involved In Their Cultural Exchange before a game – Taken by Shauna Narrier
Right: Tongan Player in traditional kit in opening ceremony – Taken by Total Sports Photography
Harmony Cup was held at a new venue, Hartfield Park, Forrestfield. This is the home of the Kalamunda Bulldogs Rugby League Club. The Tournament saw 51 rugby league teams take to the field, with players spanning 12 cultural and community groups across over 120 games. Over 1000 players from ages of 14 to 70 took to the field.
The event was organised by NRL WA who worked closely with other local clubs based on the reserve to ensure the event was a success. Kalamunda Bulldogs Rugby League Club (KBRLC), Kalamunda Districts Rugby Union (KDRUC) and Forrestfield Cricket Club (FCC) all opened up their venues to provide a welcoming service to the thousands of players and spectators.

It was fantastic to see the seasonal reserve users all working together for the greater community to ensure a fantastic event for all.
If you talk to representatives of the codes of Rugby League and Rugby Union, they would consider themselves to be very different sports however, the Kalamunda Districts Rugby Union Club entered a team into the Harmony Cup showing that cultural heritage and sportsmanship trumps all in this unique multicultural event. Many countries and cultures were represented at the Cup, including South Africa, the Indian Ocean Territories, Cook Islands, Christmas Island, Fiji, Great Britain, Maori, New Zealand, Niue, Samoa and Tonga.
The tournament had an opening ceremony which featured a Welcome to Country by local elder, Nick Abraham, as well as an address from NRL WA General Manager, John Sackson. But a stirring cultural piece by the Pikiao Warriors Maori Community was also one of the highlights of the opening ceremony, along with plenty of native cultural songs and dress.
The competition finals were played with the following results.
Mens – Hawaiki Roa (Maori) 16 defeated Indigenous 14
Womens – Hawaiki Roa (Maori) 14 defeated Vaine Tumanava (Cook Islands) 4
U16 Boys – Hawaiki Roa (Maori) 22 defeated Ngati Kahungunu (Maori) 8
U16 Girls – Mahuika (Maori) 22 defeated Cook Islands 12
An award was also given to the Pikiao Warriors (Maori) community. It was the Harmonious Spirit Award, and it is for the Masters team/community which "encompass sportsmanship, team work, respect of their heritage and they're of opposition." With Pikiao fielding 2 men's masters and two women's masters sides for the tournament, they were again deserving winners, as they also won the award in Harmony Cup 4.
All in all, it was a great weekend for players to represent themselves, their families and their communities at a great rugby league event. And already, the excitement is building for Harmony Cup 6, which will be in October 2022.