Norma and Max Walsh Awarded Freeman
13 October 2021 5:00 PM
The City of Kalamunda awarded two Freeman on 12 October 2021, Mrs Norma Walsh, and her husband Mr Max Walsh, who have made a significant contribution to the City of Kalamunda over their lives.
The honour of Freeman of the City of Kalamunda, which is the highest award Council can bestow, and is extended exclusively to those who have shown outstanding, on-going and extensive community involvement.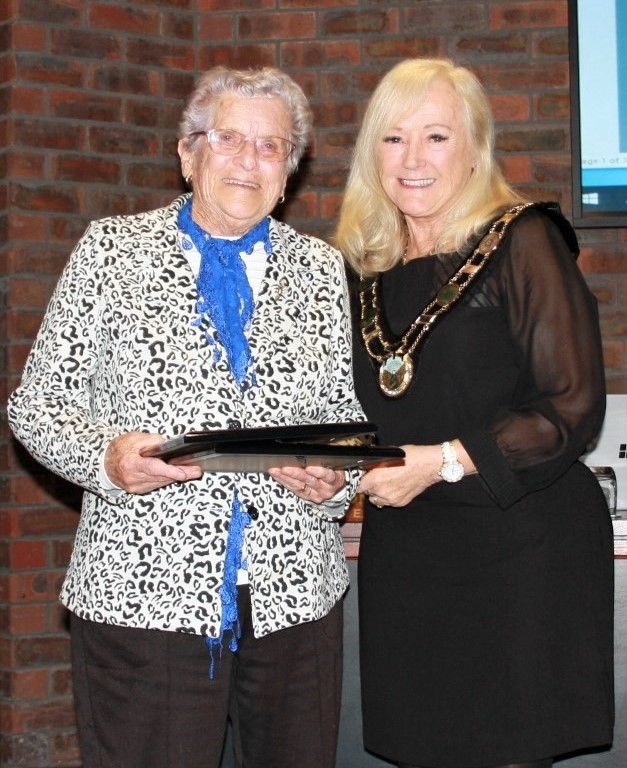 Image: Mrs Norma Walsh with Mayor Margaret Thomas

"Mrs and Mr Walsh demonstrate outstanding contributions to the community over a period of more than seven decades. Thank you very much for both of your contributions to the City of Kalamunda."
Mrs Norma Walsh was born in Gooseberry Hill in 1928 and was a teacher for 37 years in the district and has volunteered in many community organisations over her life, with more than 70 years of service to the community. Norma is a life member of the Kalamunda and Districts Historical Society and the Kalamunda Community Learning Centre and an active contributor to the Friends of Kalamunda Railway Heritage Trail. Norma was also a Meals on Wheels Volunteer at the Jack Healey Centre for many years and is actively involved in Kalamunda RSL.
Mr Max Walsh left us in 2017 and is sadly missed. We recognise his significant involvement in many sporting and community groups, including: President of the Kalamunda Swimming Club. President of Kalamunda Kindergarten, Coach at the Kalamunda and District Basketball Association. He ran the Kalamunda Night School, was a Meals on Wheels driver and driver of the community bus – 20 years Max is a Life member of the Kalamunda and Districts Historical Society. Mrs Norma Walsh received the awards on behalf of Mr and Mrs Walsh.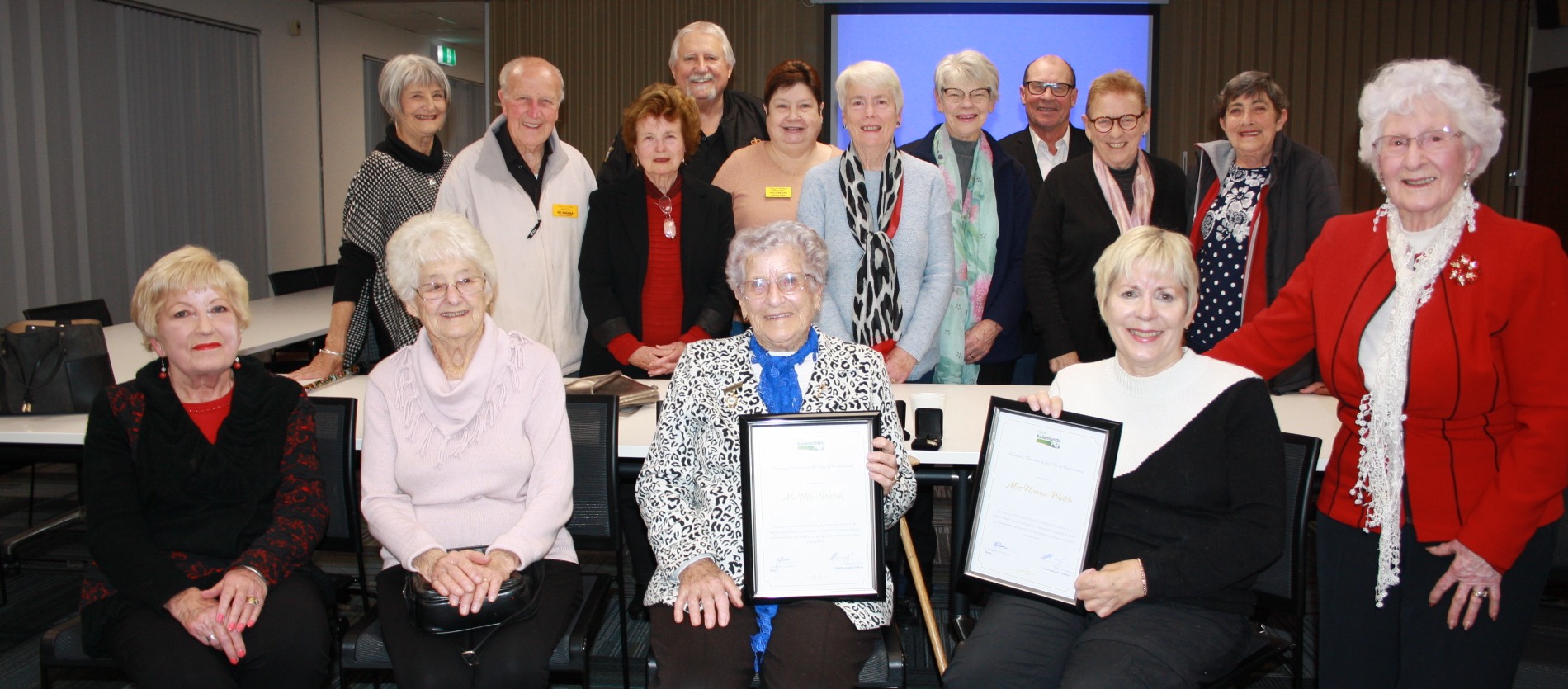 Image: Norma Walsh who is surrounded by family and friends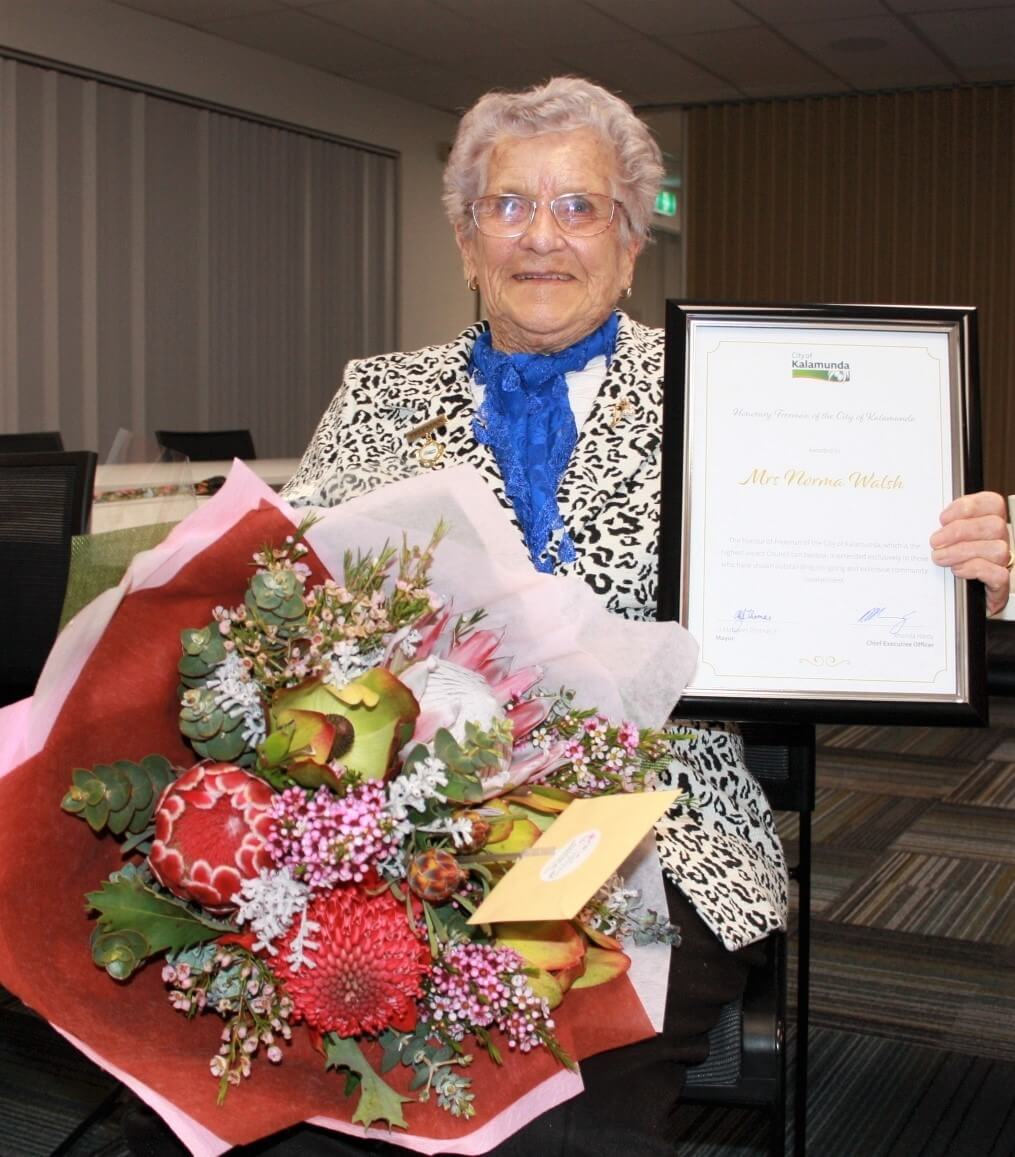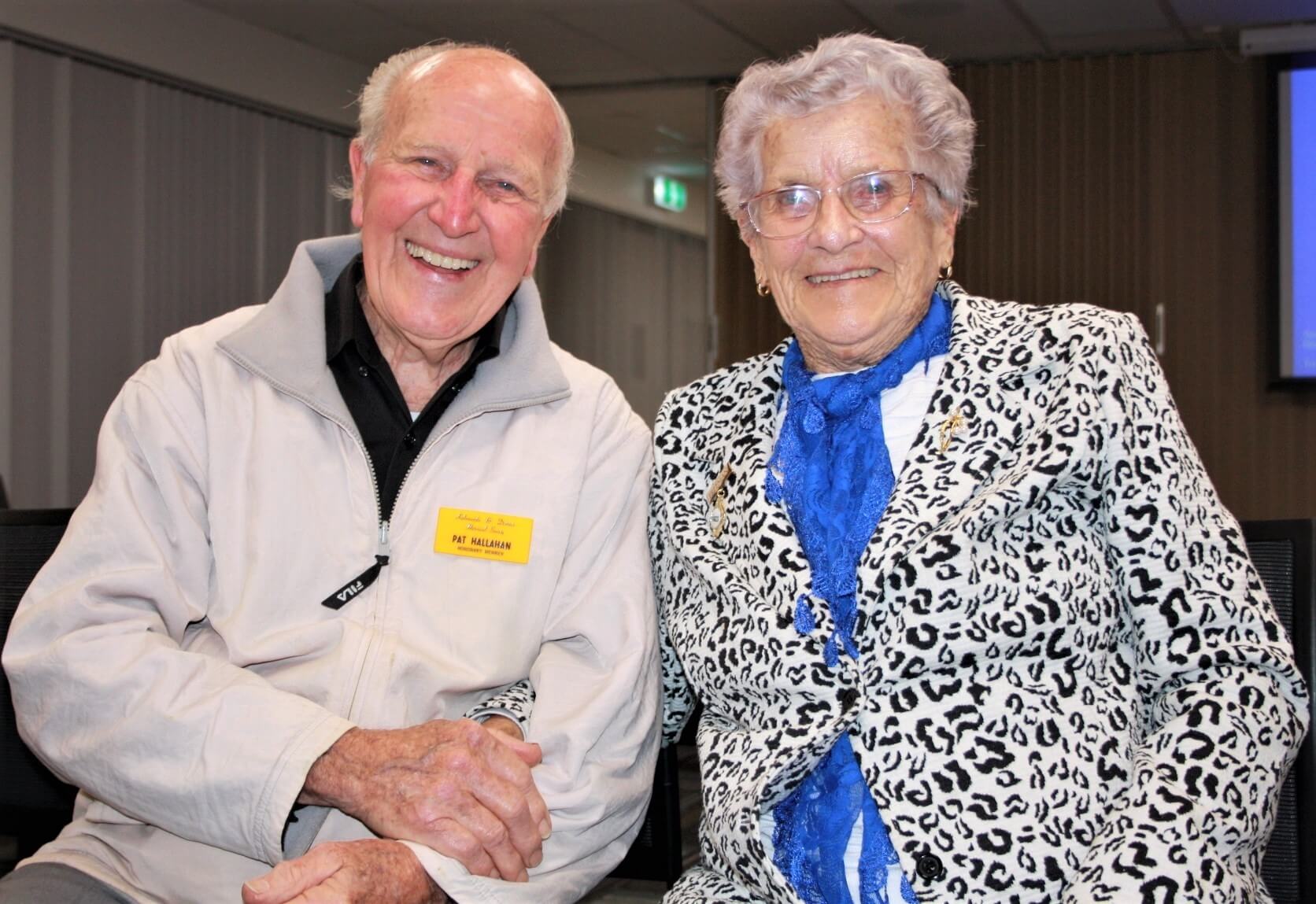 Images: Left - Norma Walsh | Right - Pat Hallahan and Norma Walsh – both Freemans (2017 and 2021 respectively) of the City of Kalamunda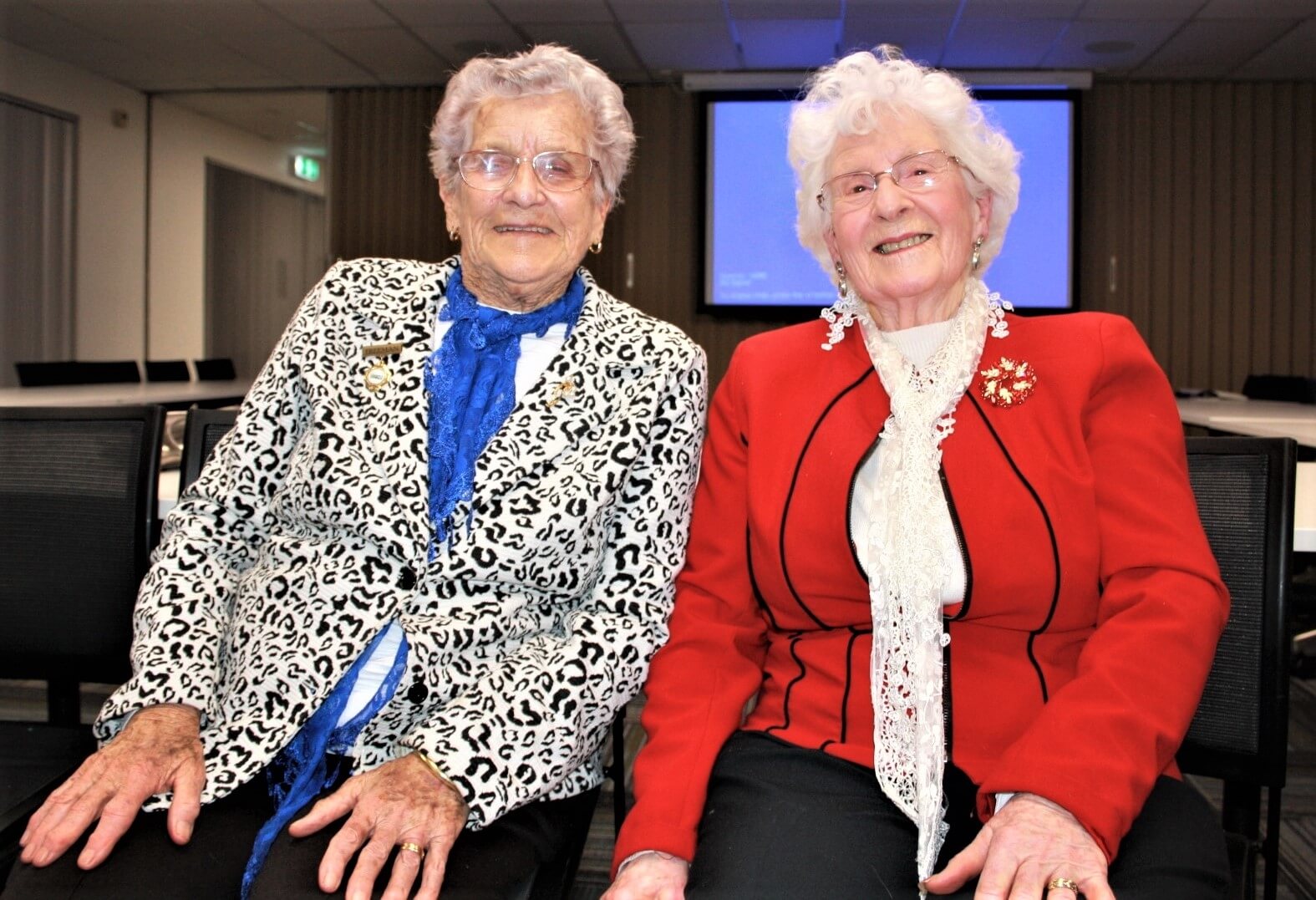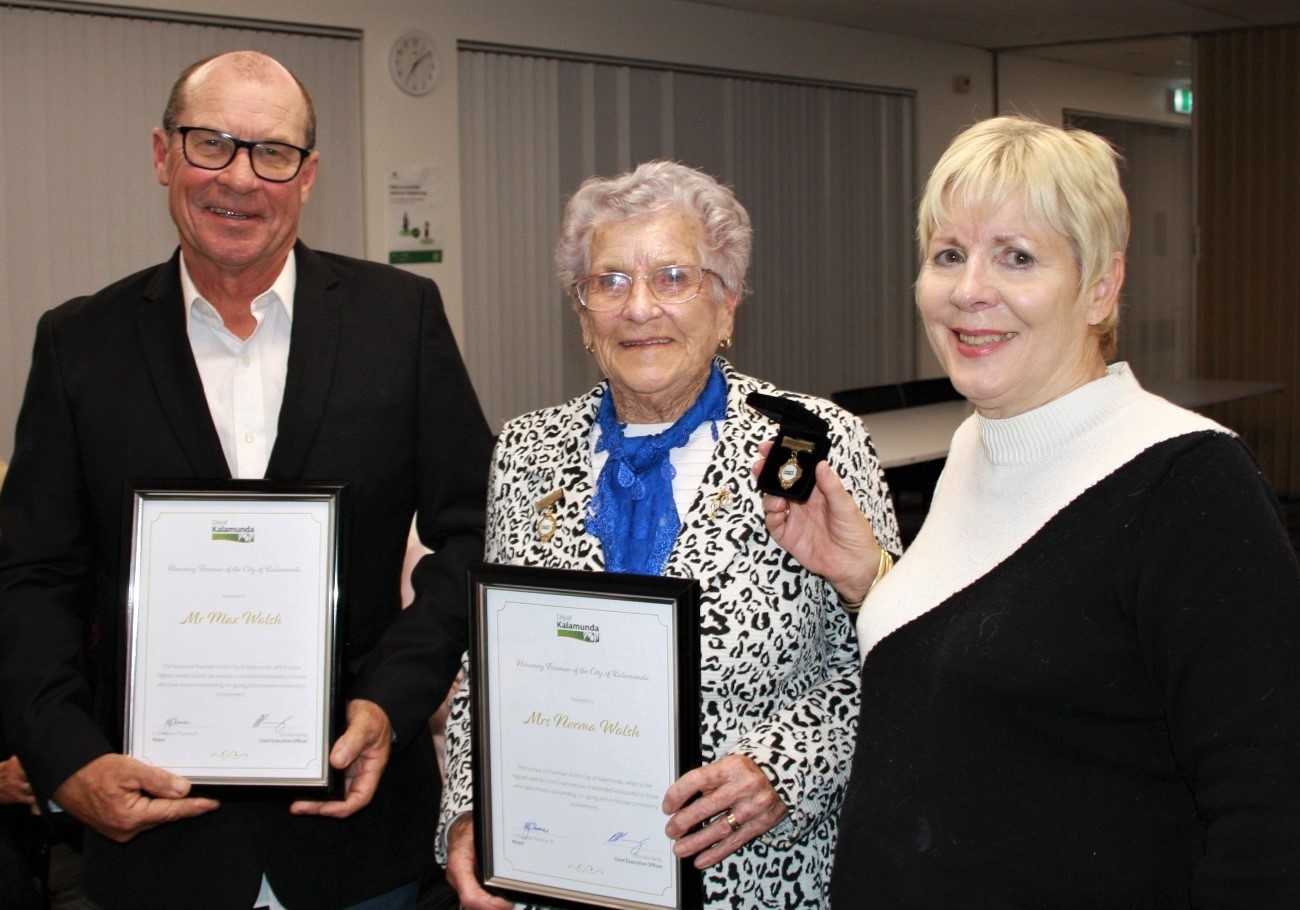 Images: Left - Norma Walsh with lifelong friend Margaret | Right - Norma Walsh with her children Ian and Peta