Young Local, Hero Tessa Forrest – she's magic!
30 September 2021 5:30 PM
Congratulations to Tessa Forrest, who was presented with a City of Kalamunda Young Local Hero Award this week at Kanyana Wildlife Rehabilitation Centre, a not-for-profit organisation dedicated to wildlife conservation.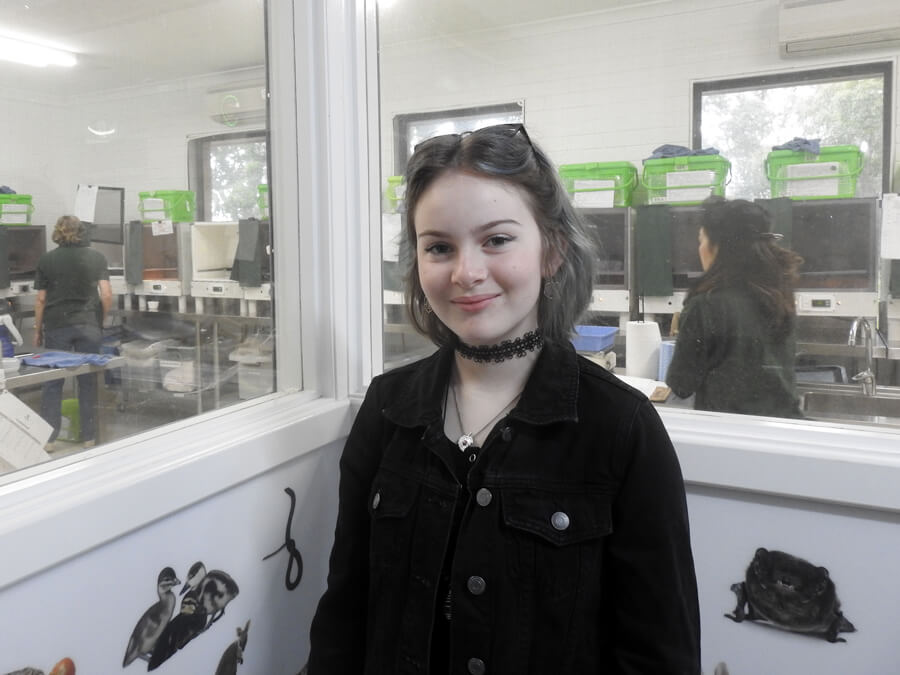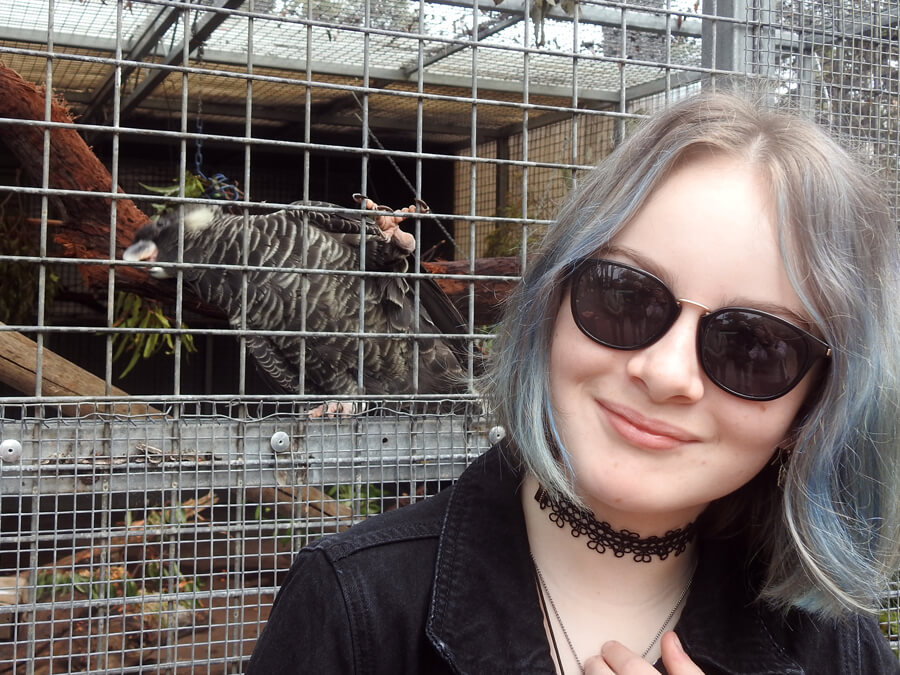 Images: Left - Tessa Forrest at Kanyana | Right: Tessa with a black cockatoo
Nominated in recognition of her volunteer work at Wattle Grove Primary School, since she was very young, Tess helps with book fairs, Book Club, fundraising sausage sizzles, uniform shop, and canteen duties before and after school (unpacking groceries, cleaning, recycling, preparing lunch baskets and assisting with special lunch orders).
She is known for never complaining, showing initiative, sharing her knowledge, and entertaining younger students with magic tricks. Tess puts her hand up to fill fundraising shifts when other volunteers don't turn up to ensure no one is ever left shorthanded.
Tessa's community mindedness extends to helping wildlife at the Kanyana Wildlife Rehabilitation Centre, by collecting newspapers and plant cuttings for the enrichment and feeding of the up to 3000 animal patients a year, 80% of which are birds.
She has a genuine interest in the community and helping. A silent achiever. A City of Kalamunda Young Local Hero. She's magic!
The City's Local Hero Awards are a celebration of the people within our neighborhoods who are passionate about making a difference, freely volunteering to give back to the community. Award winners receive a $50 KalaCash gift card. The monthly Awards are proudly presented by the City of Kalamunda and supported by Echo News.
Nominate your local hero today at engage.kalamunda.wa.gov.au/local-heroes
For more information please contact the City of Kalamunda on 9257 9999, email enquiries@kalamunda.wa.gov.au.