Celebrating the diversity of our Local Heroes
30 September 2021 5:00 PM
You don't have to be old to be one of our vintage Local Heroes. Benjamin Hughes was awarded a Young Local Hero Award in recognition of his volunteer work (twice a week) at the Kalamunda History Village. Benjamin ensures the paths are clear and that everything looks in tip top shape.
Benjamin shares his passion for all things vintage, talking to people at the History Village and around the City about the history of Kalamunda, while dressed in vintage clothing.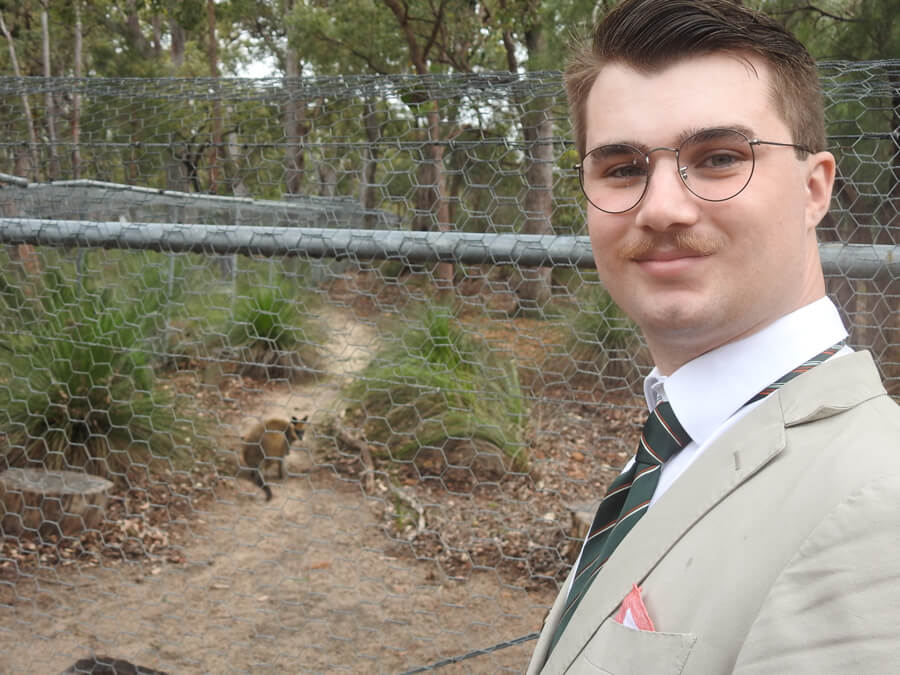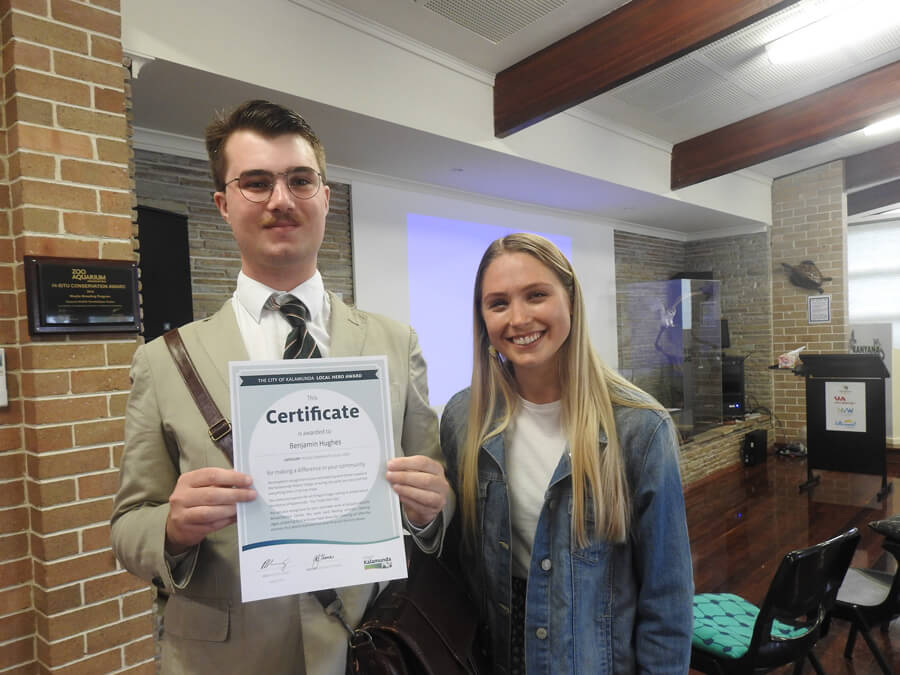 Images: Left - Benjamin Hughes in front of the Wallaby enclosure at Kanyana Wildlife Rehabilitation Centre | Right: Benjamin with his nominator, Rachel Hood
Nominator Rachel Hood says "Benjamin makes their day. He loves to have a chat at his local favourite stores, and always leaves people with a smile on their faces."
"I have worked with Benjamin for several years now and I am always blown away by his passion for our local history, which is so important for our community."
Benjamin was presented with his award at Kanyana Wildlife Rehabilitation Centre this week, where he also volunteers. He is one of the 250 volunteers the centre needs to operate, assisting with feeding animals, cleaning cages, preparing food and his least favourite 'cleaning up' after the animals.
The City's Local Hero Awards are a celebration of the people within our neighborhoods who are passionate about making a difference, freely volunteering to give back to the community. Award winners receive a $50 KalaCash gift card. The monthly Awards are proudly presented by the City of Kalamunda and supported by Echo News.
Nominate your local hero today at engage.kalamunda.wa.gov.au/local-heroes
For more information please contact the City of Kalamunda on 9257 9999, email enquiries@kalamunda.wa.gov.au.