Local Hero, Maureen Parkinson, using her 'Powers' for good
26 August 2021 9:00 AM
Retired Psychologist Maureen Parkinson is the latest of our Local Heroes to be presented a Seniors Community Local Heroes Award. The monthly Awards are proudly presented by the City of Kalamunda and supported by Echo News.
Ms Parkinson was nominated for her service to the community in various forms throughout her life, including her current work at the Kalamunda Hospital supporting patients, despite undergoing treatment for her own illness.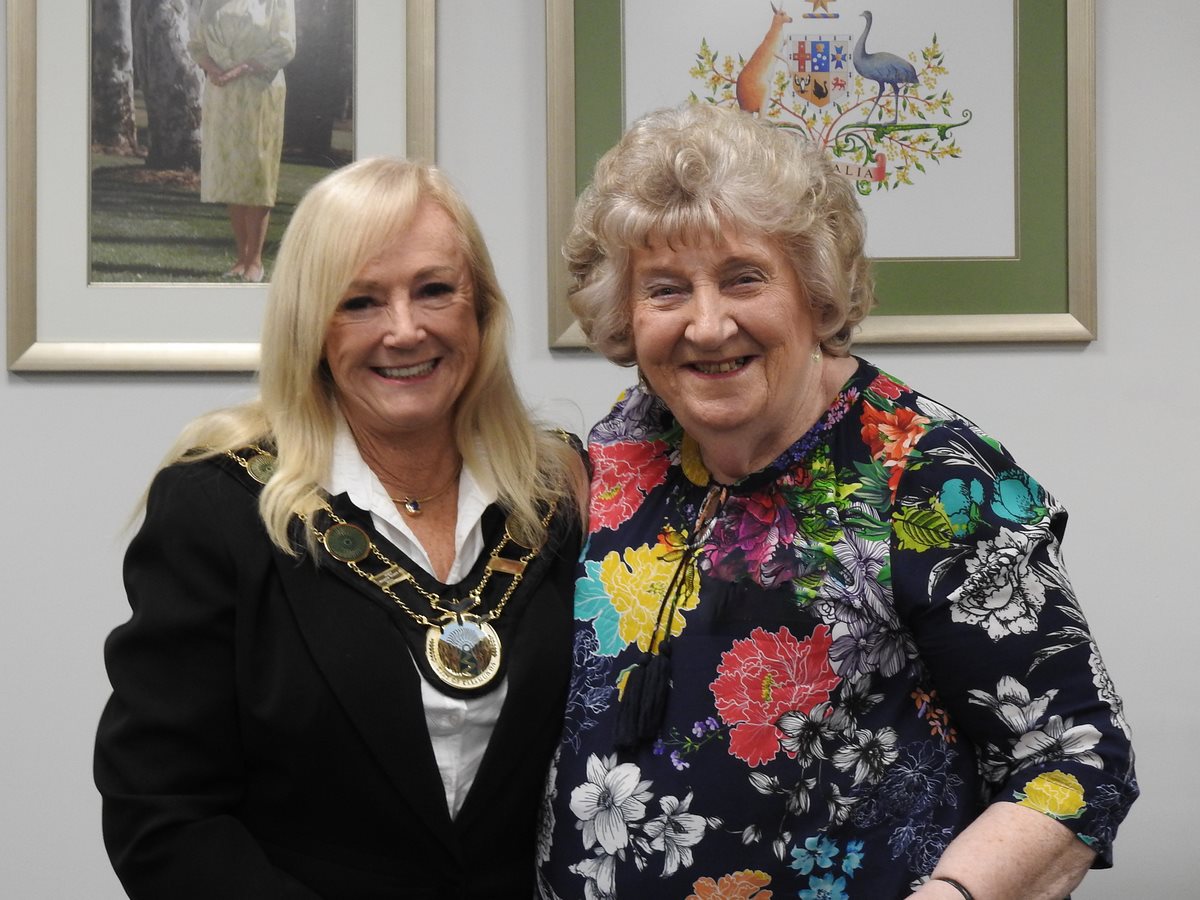 Local Hero - Maureen Parkinson with Mayor Margaret Thomas
Earlier volunteer stints included entertaining residents in aged care homes singing with friend Frank, cooking meals for those in need, volunteering with Kalamunda Country Women's Association (CWA) and hosting an annual street Christmas parties in her local community.
Friend and nominee Ms M Fox says "Maureen has led an amazing life and always uses her powers for good wherever she goes. I really feel that she deserves to get some recognition for it. She is such a humble person."
Mayor Margaret Thomas JP said, "If you know someone in your neighbourhood who are using their powers for good, we encourage you to nominate them for one of the City of Kalamunda Local Hero Awards."
The Awards are a celebration of the people within our neighbourhoods who are passionate about making a difference, freely volunteering to give back to the community. Award winners receive a $50 KalaCash gift card.
Nominate your local hero today at engage.kalamunda.wa.gov.au/local-heroes
For more information please contact the City of Kalamunda on 9257 9999, email enquiries@kalamunda.wa.gov.au
* sourced from https://profile.id.com.au/kalamunda/assistance