Mighty Rhinos' Hero Award Winner: Terry Davidson
25 August 2021 3:00 PM
Often when we talk about football heroes we talk about the talented players however, many are those behind the scenes like Terry Davidson. Terry, a true City of Kalamunda local hero, passionately volunteers his time supporting the Forrestfield Football Club since the early 80s.
Terry has filled many roles over the years including Coach, President, Vice- President, ground keeper, time-keeper, property manager and Trustee. He can be seen at the club grounds in Hartfield Park, Forrestfield early mornings and late evenings most days, and is known as the 'go to' person and a key volunteer.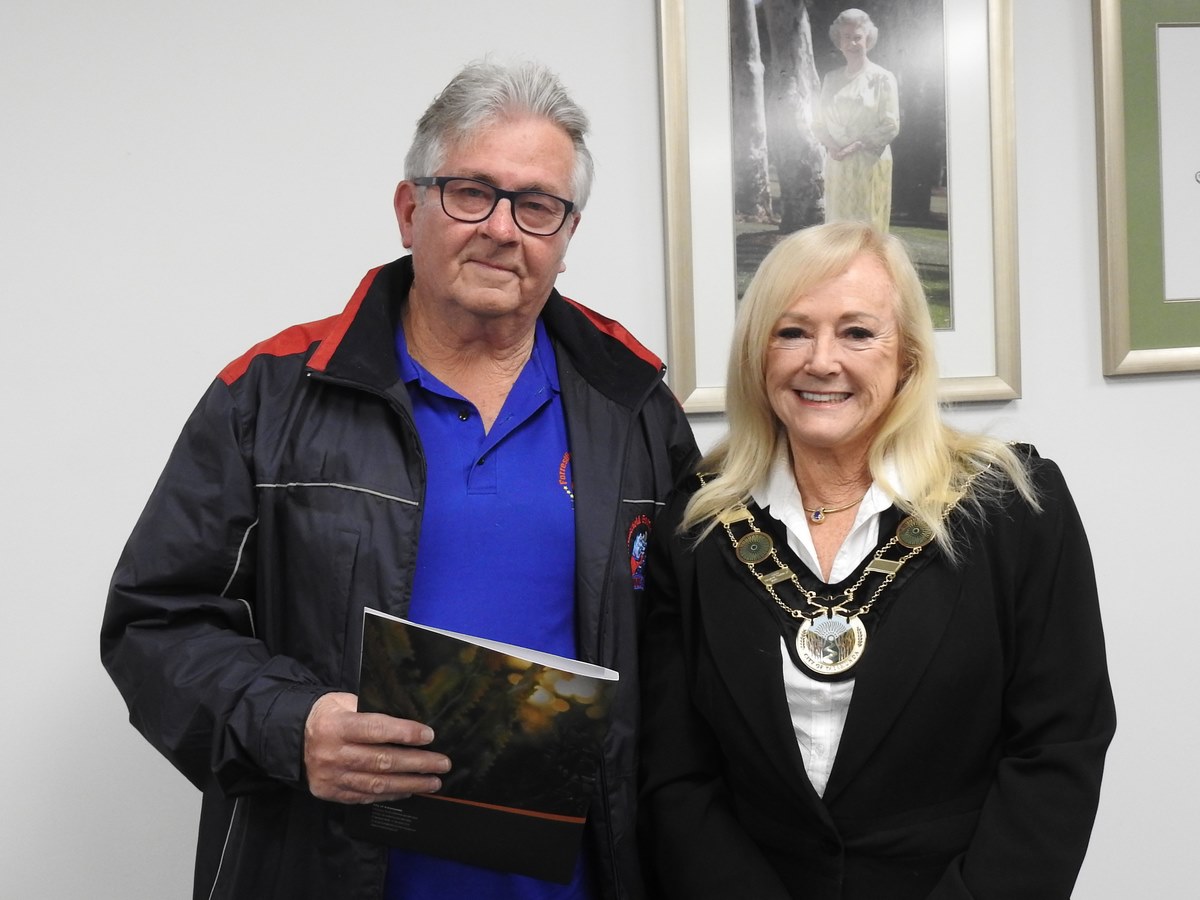 Local Hero - Terry Davidson with Mayor Margaret Thomas
Mayor Margaret Thomas JP recently presented Terry with a City of Kalamunda Local Hero Award at a small gathering at the City's Administration Building. The monthly Awards are proudly presented by the City and supported by Echo News.
Cr Thomas said, "Terry continues to make a significant contribution to our community's healthy and active lifestyles."
"I would like to acknowledge the work of all our behind-the-scenes heroes. They are integral to Club operations, helping individuals and teams grow and build a lifetime of community connections."
The City's Local Hero Awards are a celebration of the people within our neighbourhoods who are passionate about making a difference, freely volunteering to give back to the community. Award winners receive a $50 KalaCash gift card.
Nominate your local hero today at engage.kalamunda.wa.gov.au/local-heroes
For more information please contact the City of Kalamunda on 9257 9999, email enquiries@kalamunda.wa.gov.au