Flying foxes and party fun in Forrestfield
16 July 2021 10:14 AM
You asked. We heard you and acted. The City of Kalamunda enhanced the play spaces at Lincoln Road Reserve with a new nature-themed ninja/exercise course, double 50m flying fox, log play, seating, pathways, and plantings.
The natural construction materials tie in with the aesthetics and ethos of the community, and inspires a more organic, creative form of play and movement.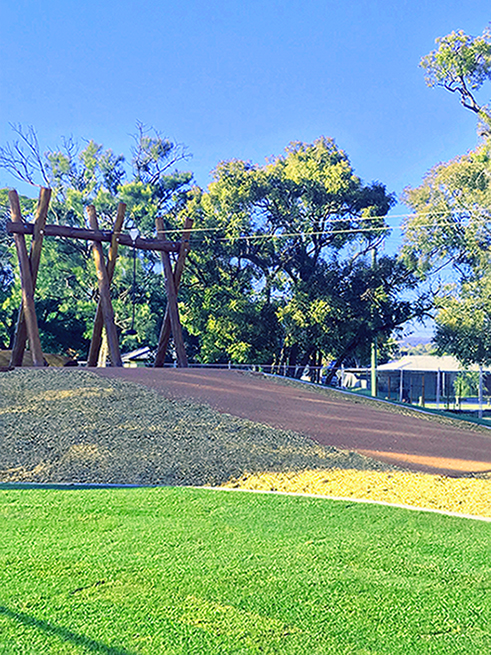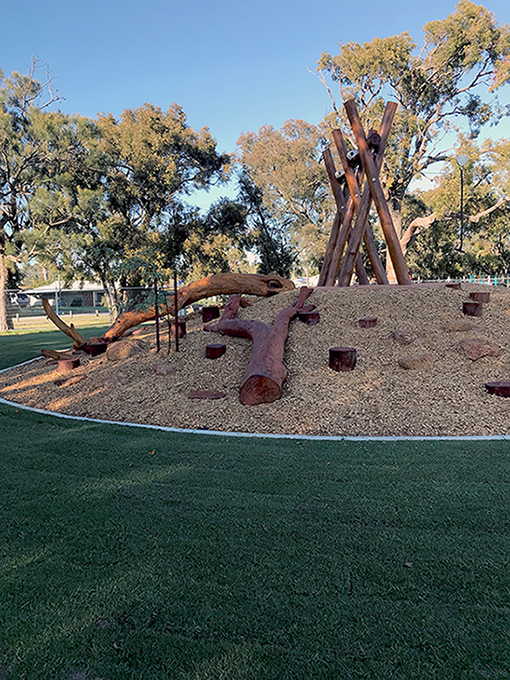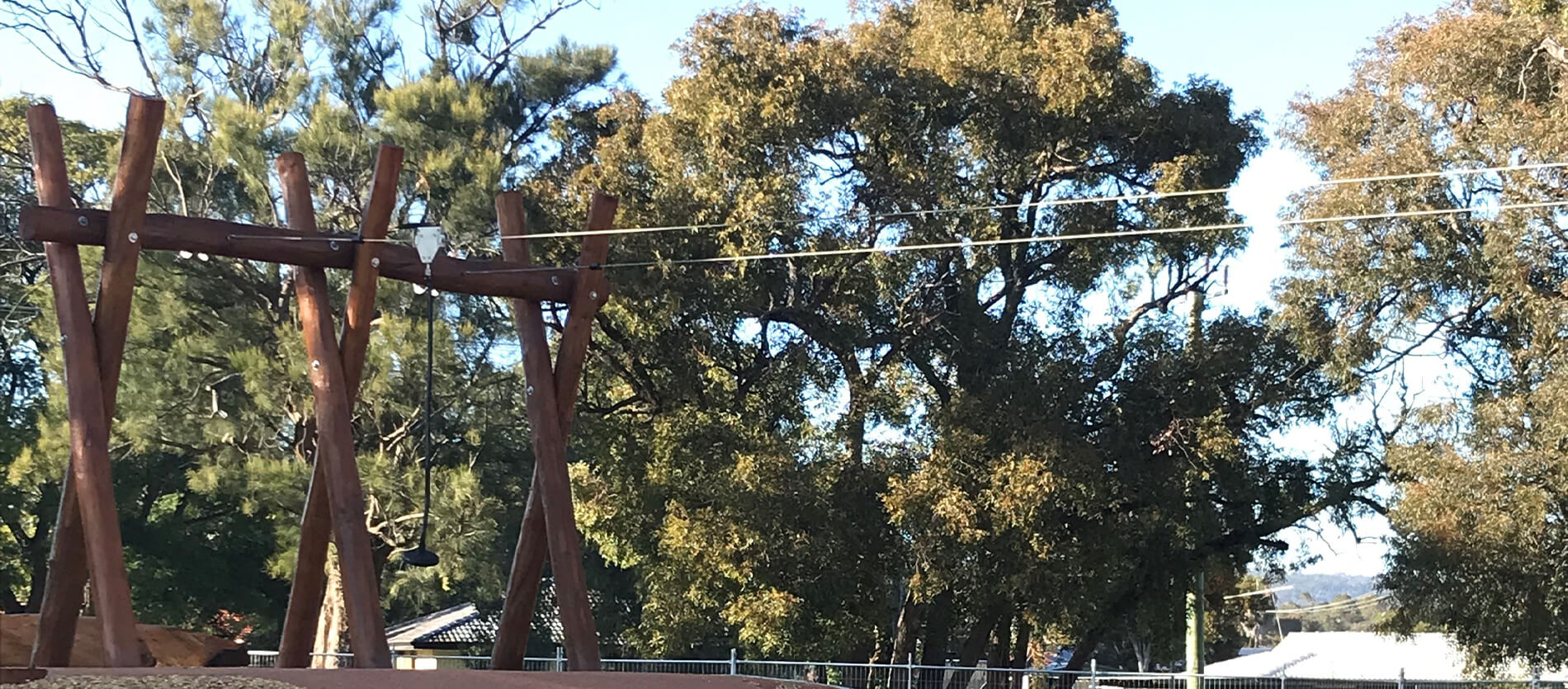 The new playground is set for its Official Opening on Wednesday 4 August 2021, 3.00pm. Families are invited to pack an afternoon tea picnic and join in the festivities. Temporary 'Tumble-tots' ninja/gladiator play equipment and gym mats will be brought in for the pre-schoolers to enjoy at the Opening, along with a free sausage sizzle and a host of other fun activities for the whole family.
Following community engagement, the site located on the corner of Lincoln Road and Cumberland Road within Forrestfield, was earmarked for over $300,000 in improvements. Community feedback, visual impacts, safety and accessibility requirements were all taken into consideration when designing the layout and natural setting.
Mayor Margaret Thomas JP said, "Despite a fantastic 74%* positive rating across all the City's parks and reserves when the community was surveyed back in 2020, respondents placed more engaging playgrounds, with more nature areas as a priority. We listened and acted. Lincoln Road Reserve is an excellent example of this, and one which we hope to roll out across even more suburban parks in the future."
"The improvements to the Lincoln Road Reserve make this a great space for families to come together to enjoy a Sunday picnic, or hold birthday parties that get the kids running around, burning up energy and laughing outdoors."
In addition to the playground, funding from the Water Corporation's 2021/2022 Local Government Urban Canopy Grant Program, complementing the City's annual urban tree program, will see approximately 20 advanced trees and 80 smaller trees planted in the park providing valuable shade and shelter.
The City of Kalamunda is committed to creating places and spaces that meet the needs of everyone in our community.
For more information, please contact the City of Kalamunda on 9257 9999 or email enquiries@kalamunda.wa.gov.au.
* Sourced from 2020 MARKYT™ Community Scorecard.