Heal Country! City's NAIDOC Week Wrap Up
15 July 2021 10:10 AM
Last week the City of Kalamunda hosted a series of community events and activities to mark this year's NAIDOC Week with a focus on the theme 'Heal Country!'
Mayor Margaret Thomas said community members were invited to participate in a range of happenings across the week in locations that spanned the City and finished with a closing event at Hartfield Park in Forrestfield on Sunday 11 July 2021.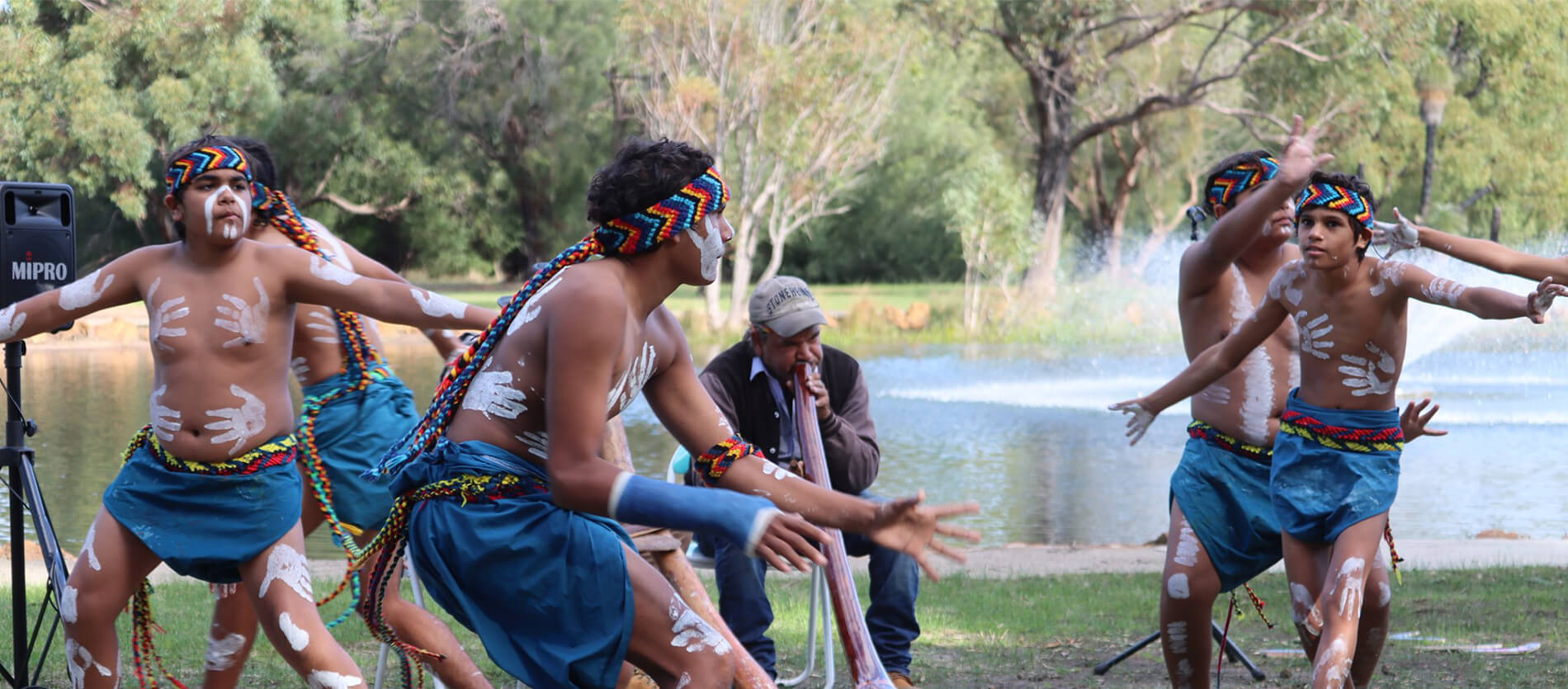 Local Elder and Forrestfield Resident Nick Abraham said, "It is important that people understand the Aboriginal people of Australia and our connection to the land and to country. The impact of colonisation. NAIDOC week gives us a chance to reflect and educate Australians, Western Australians, on Aboriginal Culture and the importance of the land on which we all live on today."
The NAIDOC 2021 theme – Heal Country! – calls for all of us to continue to seek greater protections for our lands, our waters, our sacred sites and our cultural heritage from exploitation, desecration, and destruction.
NAIDOC 2021 invites the nation to embrace First Nations' cultural knowledge and understanding of Country as part of Australia's national heritage and equally respect the culture and values of Aboriginal peoples and Torres Strait Islanders as they do the cultures and values of all Australians.
Each year NAIDOC week grows in stature and depth of celebrations at community, state and national level.
It is an opportunity for all Australians to come together to celebrate the rich history, diverse cultures and achievements of Aboriginal and Torres Strait Islander peoples as the oldest continuing cultures on the planet.
This year's program included two cultural walks led by Elder Neville Collard, a doll making and toy workshop with Elder Geraldine Hayden, an author reading with Alton Walley and a sound session with Olman Walley. Another highlight was the opening of the Zig Zag Gallery group exhibition celebrating Aboriginal and Torres Strait cultures by Elder Nick Abraham, performances by Little Doorum Dancers, Koolangka's Kreate and Ngalak Nidja.
"It's so heartening to see the community come together and enjoy stories, culture and experiences in such a wonderfully vibrant and supportive way," Cr Thomas said. "A big thank you to local Elders and family members for sharing such an inspiring program of activities and events with the local community."
NAIDOC celebrations were held around Australia from 4 July to 11 July to celebrate the history, culture and achievements of Aboriginal and Torres Strait Islander peoples.
The City of Kalamunda's NAIDOC events have been very well attended by Community, with positive feedback from attendees. The program has been based on a number of smaller events, with something happening almost every day of the week- in order to ensure that events could take place in the Current COVID-19 climate. The program was developed by members of the community and Whadjuk Noongar businesses.
A gallery of photos from last week's events and activities are available online from www.facebook.com/CityofKalamunda.