Watch them grow - Baby trees to celebrate new babies!
14 July 2021 10:55 AM
Determined families rugged up and braved the rain on Friday to celebrate the birth of their child/ren at the annual Commemorative Tree Plantings across three parks in the City of Kalamunda.
Maamba Reserve, Fleming Reserve and Bill Shaw Reserve saw a mix of umbrellas, raincoats, gumboots and facemasks as everyone joined in commemorating the 2020/2021 births of 114 local babies.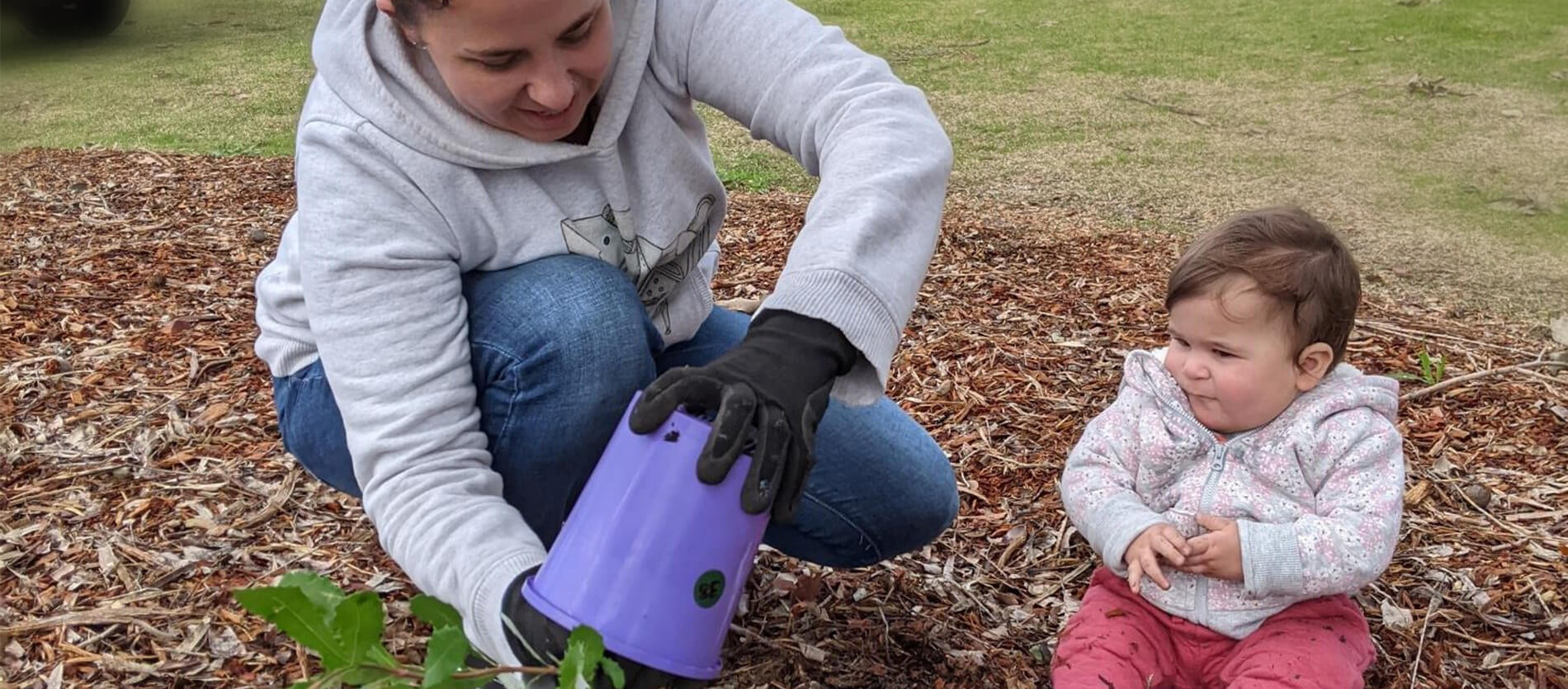 In addition to the public planting and acknowledgement, each child received a plant to take home and personalised certificate with heartfelt and fitting inscriptions such as for baby Zoe Calpakdjian: "A tree with strong roots laughs at storms".
Plaques, displaying the babies' names, were installed at each park, joining those from previous years, with one of the first tree planting events having taken place during the City's 1988 bicentenary celebrations.
Mayor Margaret Thomas JP said, "These trees are living memories growing as each child grows. Over the years, thousands of trees have been planted in nominated parks and reserves across the City and in families gardens, providing shade and shelter for our community and wildlife."
"We were fortunate to be able to hold the public events this year, despite the weather, as last years' community planting was replaced with a personalised delivery of trees and certificates to family's homes, as a result of COVID-19 safeguards, and the tree planting in the parks conducted at a later date by City staff".
The City continues to work with the community to create greener places and spaces, and further improve parks and reserves. Everyone can be involved. We have more than 40 Friends Groups, and hold tree planting days throughout the year, to enhance our natural areas.
Find more information on the City's environmental programs and services here.
Alternatively, please contact the City of Kalamunda on 9257 9999, email enquiries@kalamunda.wa.gov.au.