Local Volunteers Help Make National Tree Planting Day A Great Success
14 July 2021 11:03 AM
The City of Kalamunda's Environment Team braved the rain and cold weather for the 25th Planet Ark National Tree Planting Day at Jorgensen Park.
The team was joined by 17 local Friends Group members and other community volunteers.

Mayor Margaret Thomas said more than 1500 native plants were planted in just over 90 minutes before the rain set in.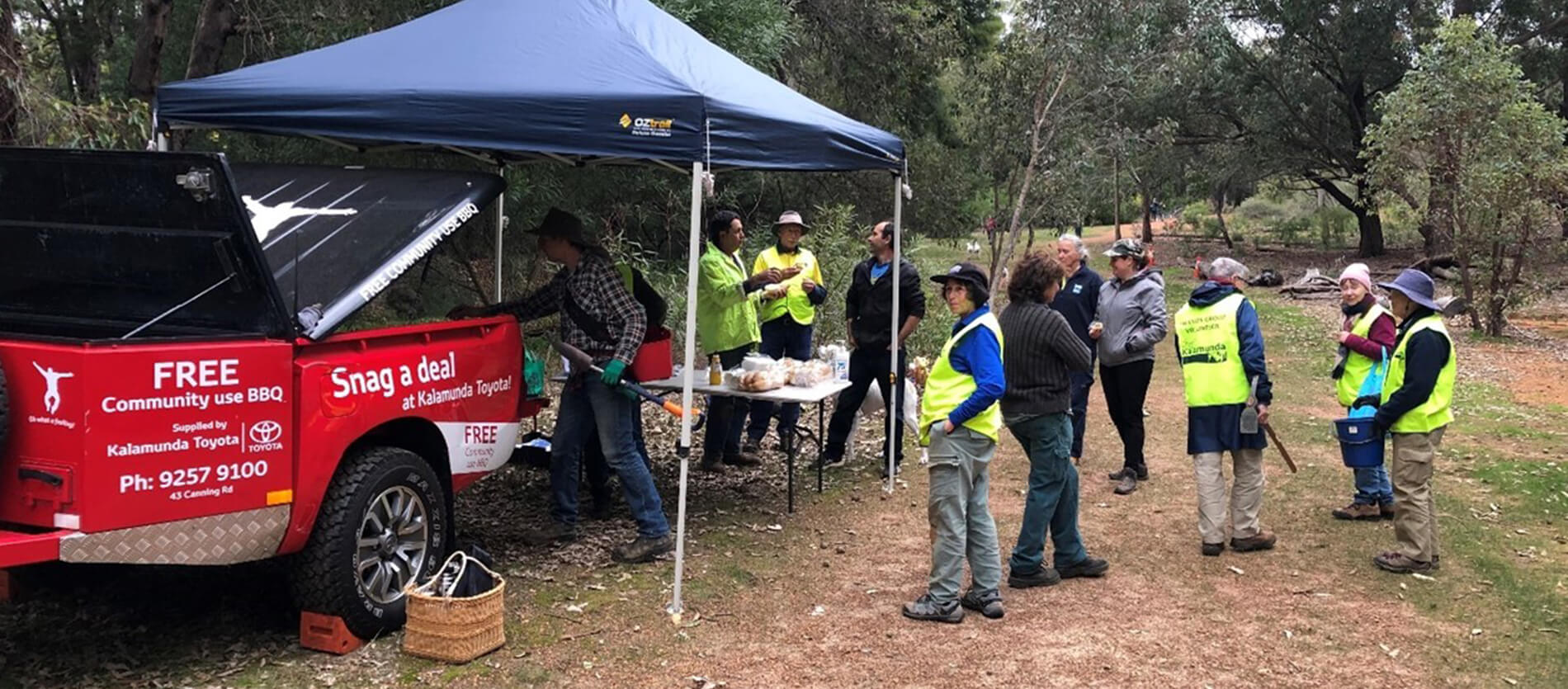 "Special thanks to Kalamunda Toyota for donating their BBQ trailer and supplying the sausages and buns as a thank you to volunteers," Cr Thomas said.

"These community events are always popular with people keen to improve habitat values for local wildlife, their efforts make a real difference."

Started in 1996, National Tree Planting Day has grown into Australia's largest community tree planting and nature protection event which aims to plant one million new trees, shrubs and grasses each year with about 300,000 people volunteering their time across Australia.

The City has a long history of showcasing significant regard for the environment and continues to champion environmental protection and enhancement of City managed assets.

Working closely with the Kalamunda Environmental Advisory Committee, the City has progressed and developed its Environmental Land Use Planning Strategy and Local Environment Strategy, - each offering an array of actions that seek to protect, expand and enhance the City's natural environment. The City is also currently finalising the Draft Biodiversity Strategy and the Draft Urban Forest Strategy.

In addition, over the last 22 years the City has given away more than 220,000 plants through its Plants for Residents program.
View here for more information
on the City's commitment to the environment including how to join your local Friends Group or alternatively, call 9257 9999.