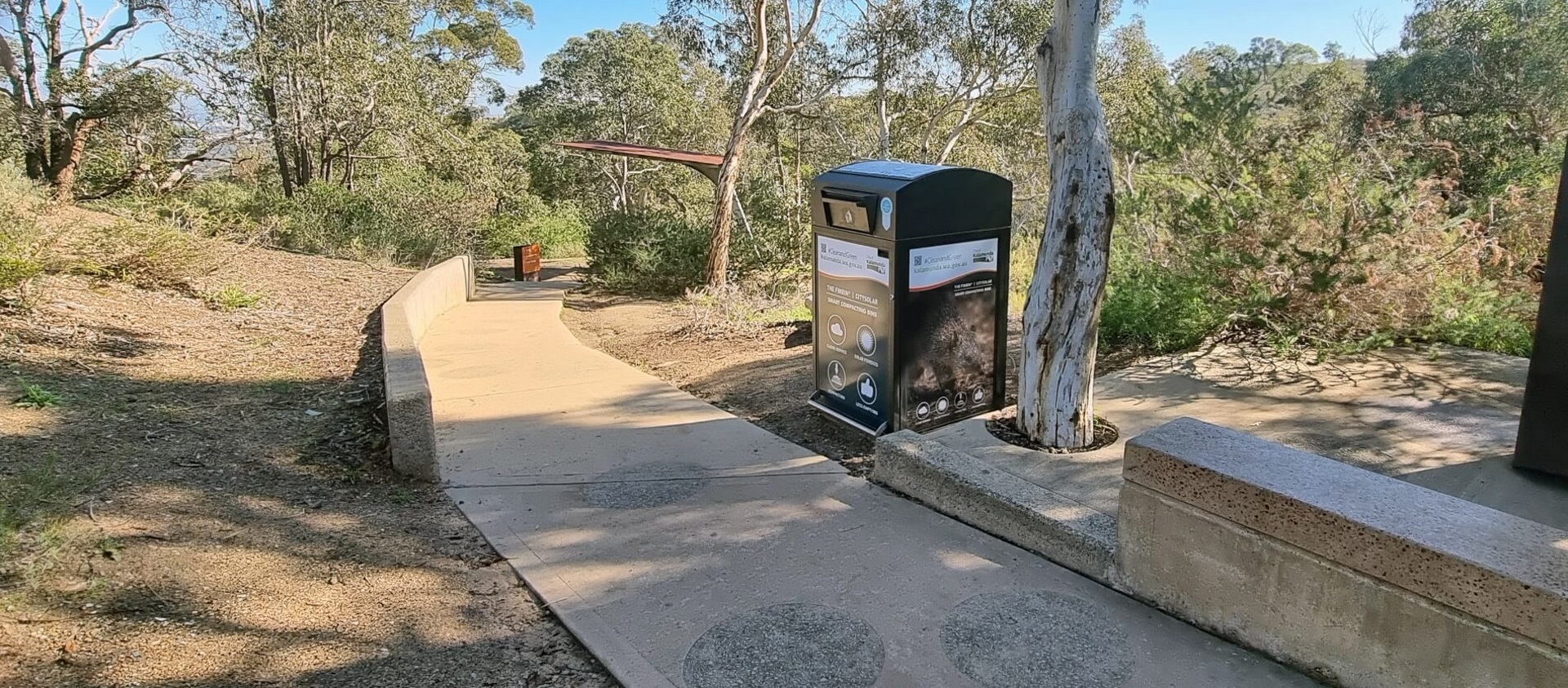 09 June 2021 1:30 PM
The City of Kalamunda is trialling a revolutionary smart bin at Lesmurdie Falls.
The NatSales FinBin holds up to seven times more ordinary waste than a traditional 240L rubbish bin and will be in place for a six-week trial to gather data for the City's Waste Services team.
The CitySolar smart bin uses the sun's energy to power an internal compactor that compacts the rubbish at the point of disposal which significantly increases its capacity, reducing overflow issues.
The smart system also increases operational efficiency with sensors triggering alerts and notifications when the unit is near capacity. The reduced requirement for visual maintenance has the added benefit of reducing the City's carbon footprint by keeping vehicles off the road.
Mayor Margaret Thomas said the City is committed to delivering the actions and outcomes highlighted in the recently launched Kalamunda Advancing - Strategic Community Plan 2021 – 2031 embedding innovation wherever possible.
"This trial will add another layer of data to the City's waste management initiatives and programs," Cr Thomas said.
"It's exciting to see inventive waste solutions filtering into the community and this kind of technology supports our priority of being a clean and green City."
The FinBin features images of native animals on three panels and is located downstairs from the main carpark at Lesmurdie Falls until mid-August 2021.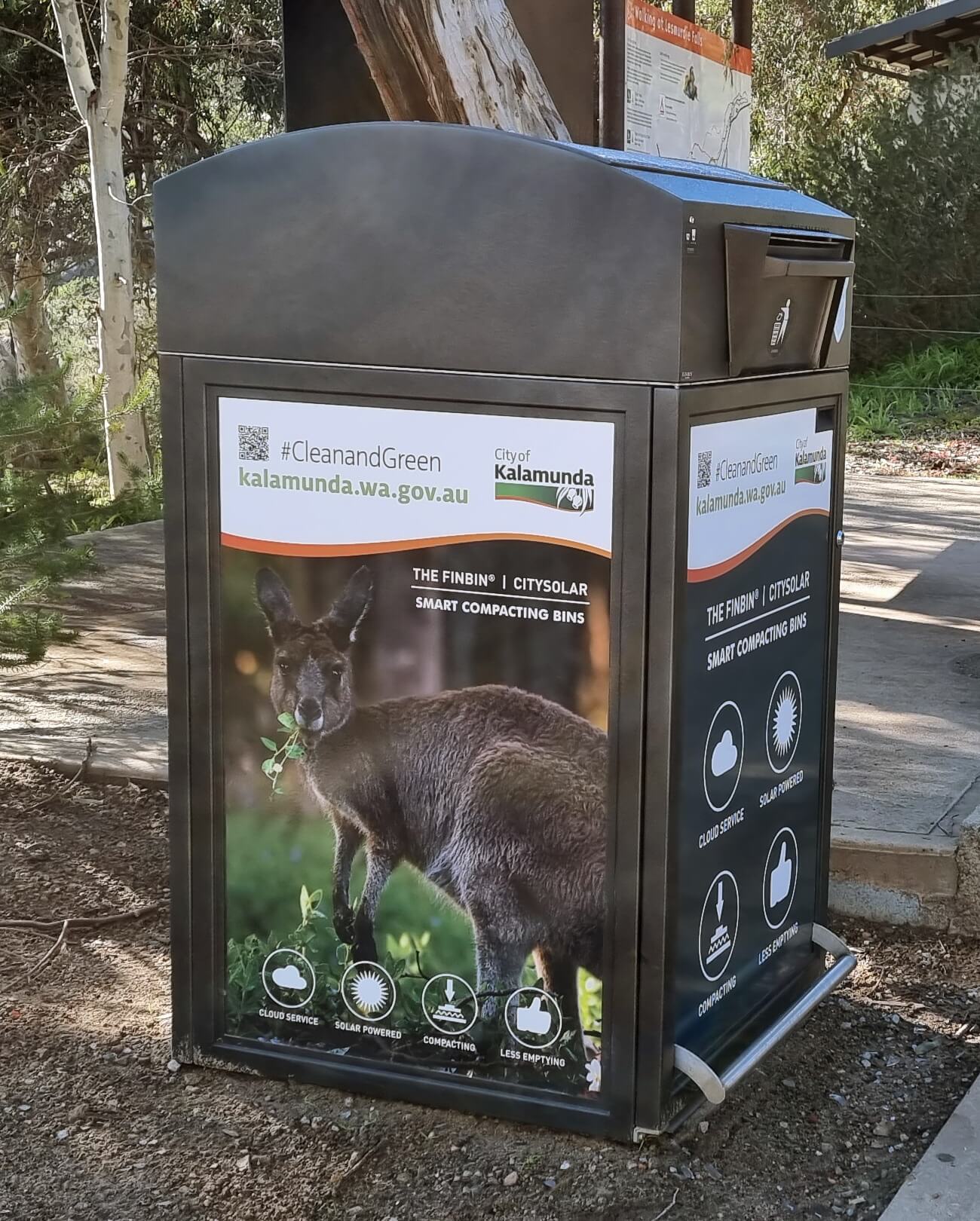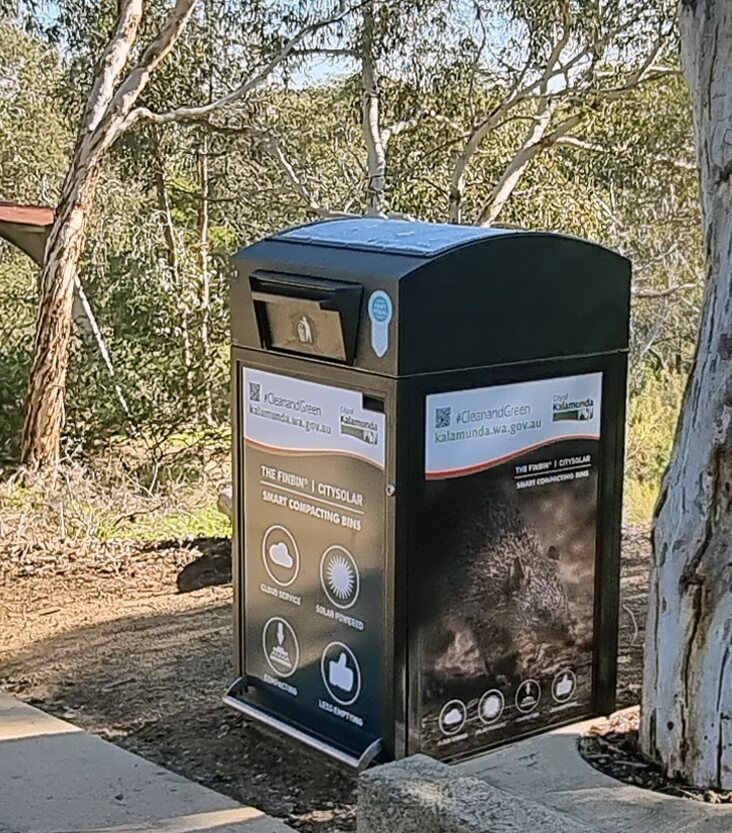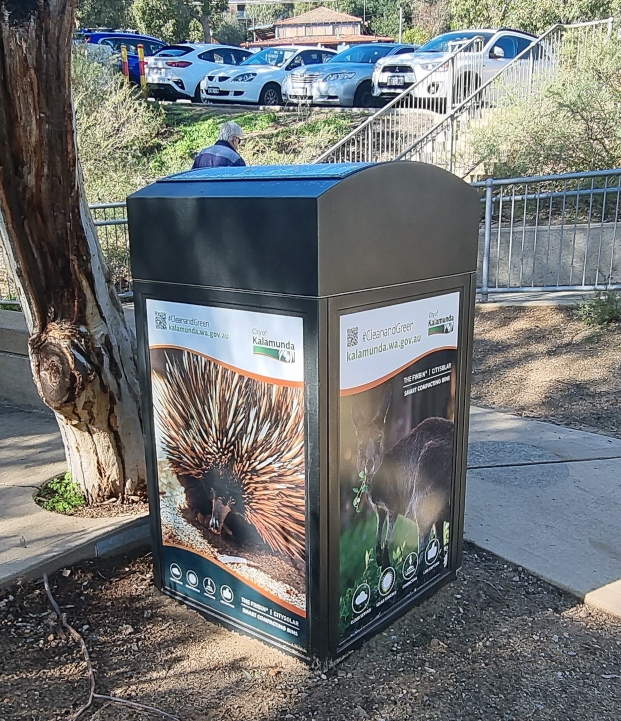 For more information on the City's waste management initiatives and programs including our commitment to being Clean and Green email enquiries@kalamunda.wa.gov.au.