New Recycling Stations Boost City's War on Waste
01 June 2021 7:30 AM
The City of Kalamunda has made recycling easier for residents with the installation of four recycle stations at Kalamunda Central, Kalamunda Library, High Wycombe Library and High Wycombe Village Shopping Centre.
The new stations complement existing recycling hubs currently in place at Hawaiian's Forrestfield and the City's Administration Building.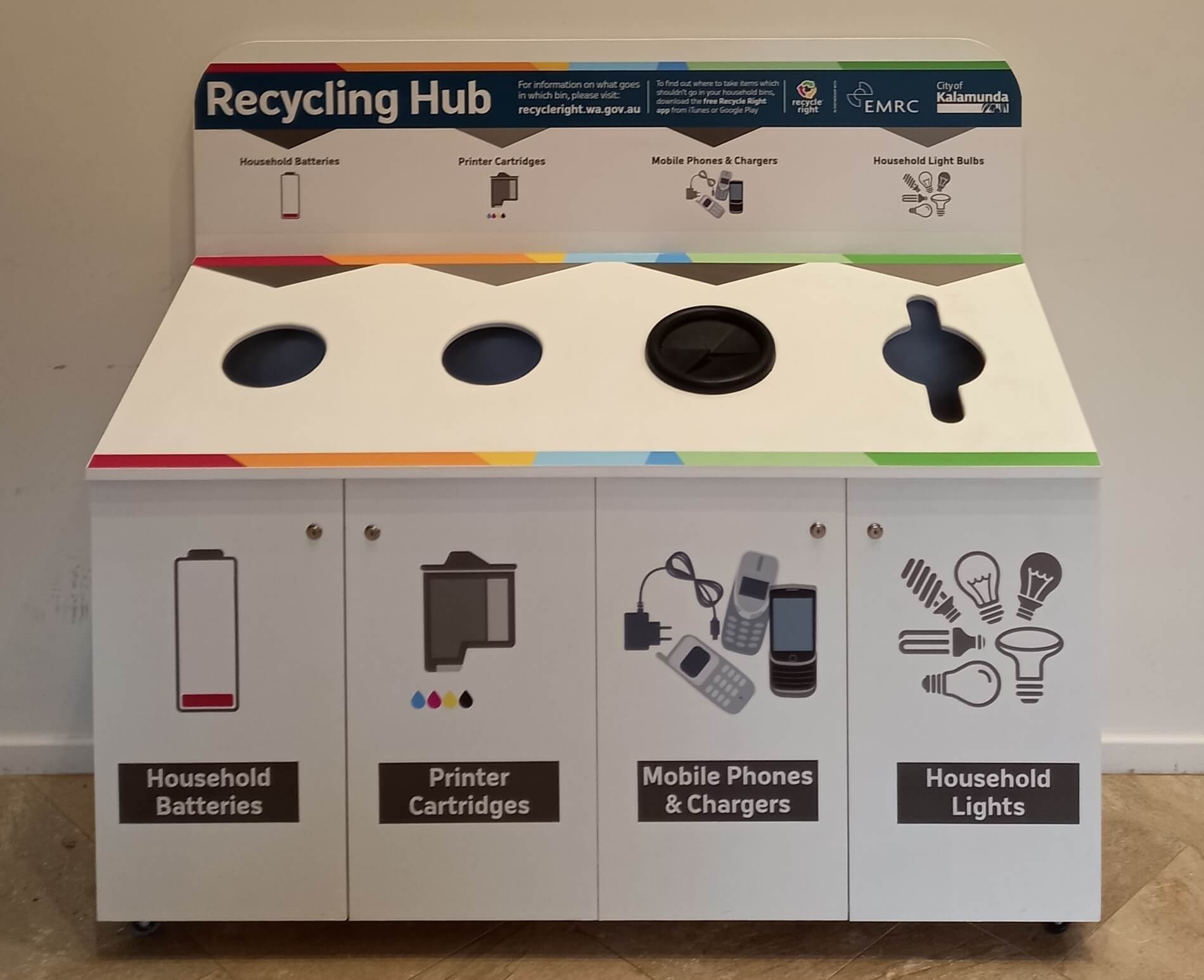 Mayor Margaret Thomas said together these recycling stations will help to divert even more waste from local landfill.
"Currently a number of recyclable items including batteries, light bulbs, mobiles and ink cartridges cannot be recycled via kerbside collection because they contain potentially hazardous substances and need to be separated from other recyclable waste," Cr Thomas said.
"These new recycling stations are a vital addition to the City's waste management strategy and will help us to continue reducing our impact on the environment."
To date, the Eastern Metropolitan Regional Council reported its 2020/2021 public place recycling hubs had resulted in 1520.8kg of batteries and 108.1kg of compact fluorescent lights being diverted from land fill.
The four recycle hub locations were chosen following community feedback. Another recycling station will be installed at the Lesmurdie Village Shopping Centre in June 2021.
Find out more about the City's waste management and other local recycling initiatives here or email enquiries@kalamunda.wa.gov.au.