2021 Scribblers Festival Golden Feather Found at Lesmurdie Library
01 June 2021 6:00 AM
Avid reader Lucia Pownall has won a VIP Scribblers Festival Experience, iPad and signed book pack following a trip to Lesmurdie Library earlier this month!
Lucia found her golden feather in a copy of Andrew Zurcher's The Giant's Almanac during one of her frequent library visits. "Thank you very much for the opportunity, I'm thrilled," Lucia said.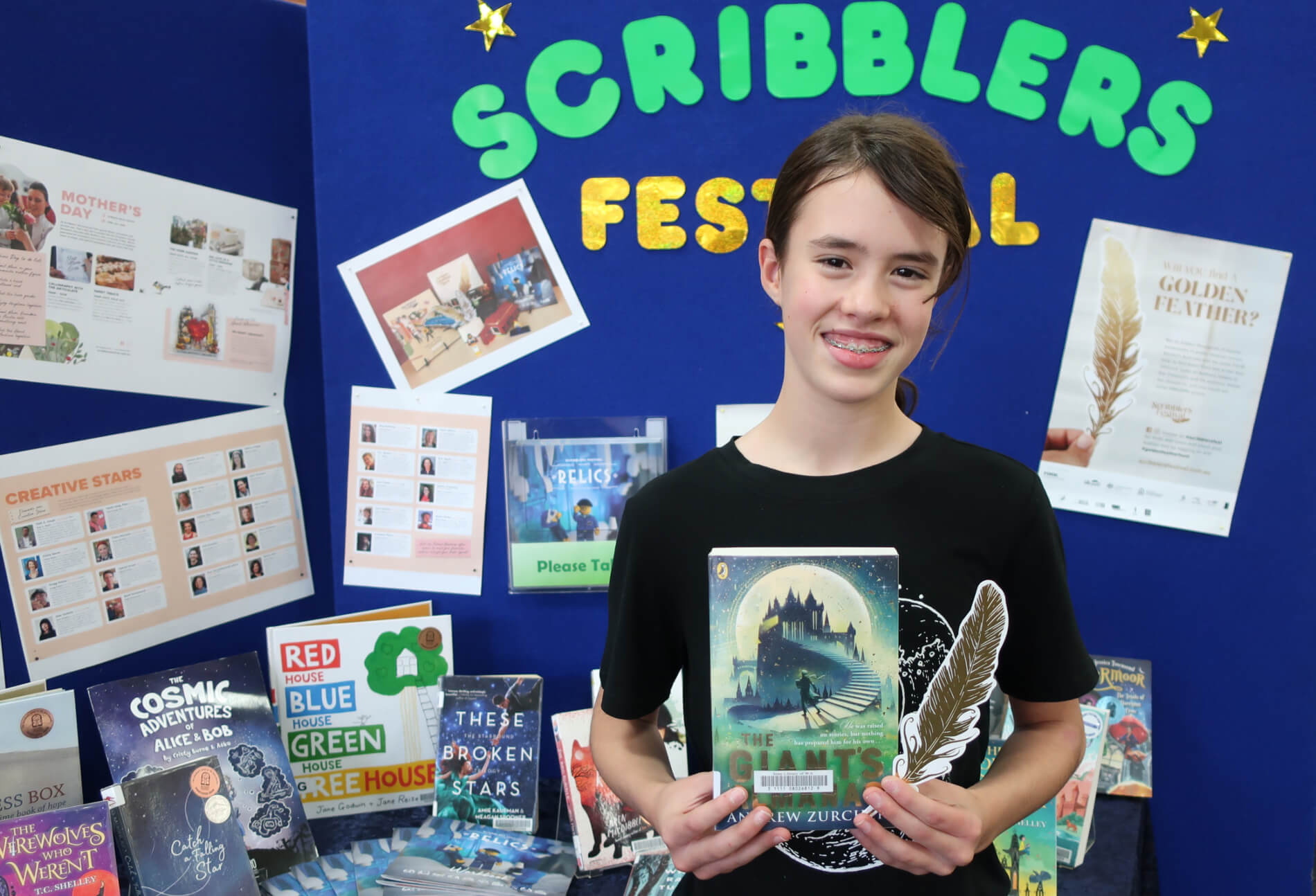 Lucia Pownall the 2021 Golden Feather Finder in Scribblers Festival
The third annual Scribblers Festival Golden Feather Hunt made a welcome return to WA libraries this year following its 2020 cancellation after the introduction of COVID-19 restrictions.
This year, festival organisers hid five golden and 20 silver feathers across 130 registered WA libraries. An additional 15,000 white feathers were created for people to decorate and potentially win a 'spot' prize.
City Mayor Margaret Thomas explained the City's four community libraries had registered to participate in the annual feather hunt however, the festival's committee is responsible for choosing the coveted golden feather locations.
"The City was so excited to be involved in this year's feather hunt," Cr Thomas said. "It has created such a wonderful sense of fun for our library staff and the community.
"Libraries are central to the idea of sharing books, ideas, and community spirit. It was magical to see local youth interacting with their local library and fall in love with reading all over again."
Love our libraries?
Download the City of Kalamunda Library App from GooglePlay (Android) or App Store (IOS) now and take our libraries with you wherever you go!