NAIDOC Week Program Announced
20 May 2021 5:00 PM
The City of Kalamunda has released its NAIDOC 2021 program and is encouraging the local community to come together to celebrate Aboriginal and Torres Strait Islander people's history, culture and achievements.
NAIDOC Week 2021 will run from Sunday, 4 July to Sunday, 11 July.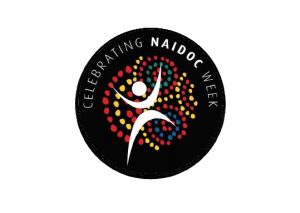 Mayor Margaret Thomas said this year's theme – Heal Country! – was a call to action for us all to better understand and assist with working towards greater protections for our lands, waters, sacred sites and cultural heritage.
"The program has been developed by members of the community and Whadjuk Noongar businesses. NAIDOC Week encourages the community to come together, learn culture, show respect and enjoy the cultural activities put on by communities, workplaces and schools," Cr Thomas said.
Local Elder Nick Abraham said, "It is important that people understand the Aboriginal people of Australia and our connection to the land and to country. The impact of colonisation. NAIDOC week gives us a chance to reflect and educate Australians, Western Australians, on Aboriginal Culture and the importance of the land on which we all live on today."
"It provides an opportunity to come together and to learn." With direct connection to the Whadjuk, Yued, Ballardong, Wilmen, Wardandi and Binjerup People and Country, Nick grew-up in Perth and spent his teenage years in and around the Native reserves of the Great Southern region of Western Australia, before permanently returning to Perth in 1979. Nick is the owner and lead guide at Warrang-Bridil (meaning 'Enlighten to Acknowledge' in Nyoongar language).
The City's 2021 NAIDOC Week program kicks off with an opening event at the Zig Zag Gallery on Sunday 4 July from 2pm to 4pm.
On Monday, July 5 families can head to the High Wycombe Library for rhymes and stories with Jayda Abraham from 9.30am to 11am. Later in the day - 1pm to 3pm - Elder Neville Collard will lead a cultural walk from the Lesmurdie Falls top car park.
The following day, Tuesday, 6 July, the City is supporting a doll making and toy workshop at the Kalamunda Community Centre from 1pm to 3pm. Visit the Zig Zag Gallery from 10am t o11am on Wednesday, 7 July for an author reading by Alton Walley and another cultural walk is planned for Thursday, 8 July at Maamba Reserve, Wattle Grove from 11am to 1pm.
On Saturday 10 July, don't miss the sound session with Olman Walley at the Kalamunda Community Centre from 3.30pm to 5pm.
The 2021program will close out with an afternoon event on Sunday 11 July at Maamba Reserve with cultural stories, knowledge, kangaroo stew and damper to share!
Find more information, and the full 2021 NAIDOC Week program here
NOTE: All the City's 2021 NAIDOC programs are FREE to attend but bookings are essential. Reserve your spot here