City's Park Improvements Boost Local Amenity
25 February 2021 8:45 PM
Upgrades at three of the City of Kalamunda's reserves are moving ahead with residents and visitors set to benefit greatly from the amenity improvements.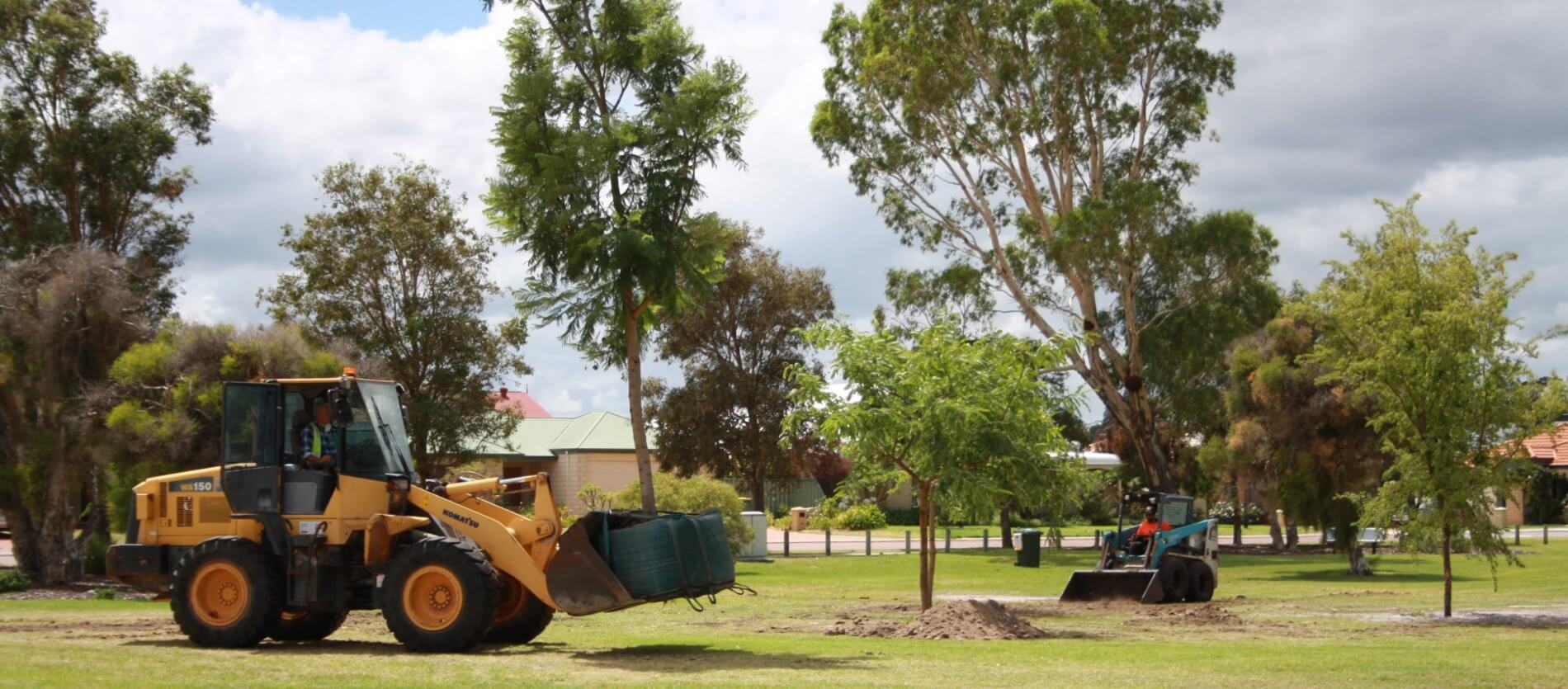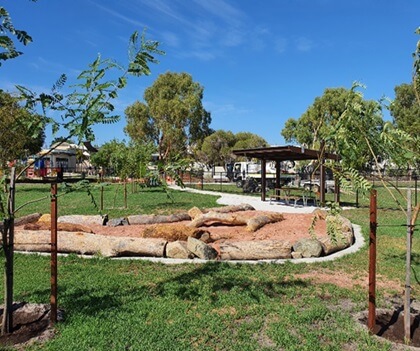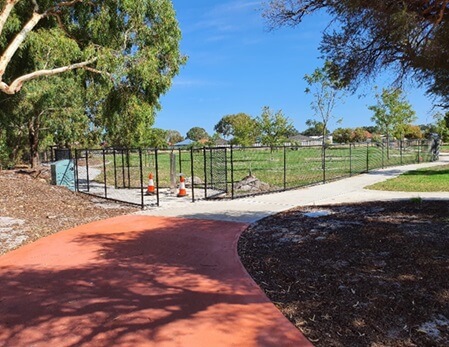 Mayor Margaret Thomas said improvements at High Wycombe's Elmore Park Reserve were nearing completion with the fully fenced, off-leash dog exercise area set to open to the community in early-March, with some exciting custom dog agility equipment due for installation in April. "The park upgrades also include picnic shelters, dog sand play, water fountains and extensive mature tree planting. It really is going to be such a wonderful space for families and dog lovers alike," Cr Thomas said. "This particular project comes on the back of strong community support for a fenced dog park and is a first for the City of Kalamunda."
"Similarly, work at Forrestfield's Lincoln Road Reserve, and Maida Vale's Meloway Drive Reserve are progressing well."
Improvements at Meloway Drive Reserve will continue to April with installation of park benches and the removal of weeds, under-pruning and revegetation along the existing stream rolling out. Concept designs for the new playground facilities, featuring a nature-based theme using the existing trees, have been created with installation of the playground the next project milestone.
The Lincoln Reserve improvements are also ongoing and include new park benches, a nature-themed ninja/exercise course, a double 50m flying fox, refurbishment of the existing playground, tree planting and log play.
Cr Thomas said all projects will benefit from better path connectivity between spaces to increase universal access for the community.
"In 2020 the community told us in several surveys that they wanted improved public open spaces, parks and playgrounds. The City has listened and by the end of the year all of these projects will be finished and the community will be able to enjoy these amazing spaces for many years to come," Cr Thomas said. "The City also has a grant request in with Lotterywest to fund a proposed nature playground at Stirk Park, which was co-design by young people and the community."
Find more information here on the City's projects and planned amenity improvements.