Wagyl Gets Set to Light Up Stirk Park
17 February 2021 5:00 PM
The City of Kalamunda in conjunction with Go Cultural Aboriginal Tours and Experiences is bringing the Wagyl to Stirk Park for an evening of family friendly fun on Friday 26 February.
Mayor Margaret Thomas said residents and visitors are invited to come along and see the amazing 35m rainbow serpent - illuminated by an array of colours – as it weaves its way around the park from 6pm. There will also be a Welcome to Country and smoking ceremony.
Go Cultural Aboriginal Tours and Experiences owner/operator Walter McGuire said the Wagyl is recognised by Bibbulmun Noongar people as the giver of life, lore and culture, maintaining all fresh water sources.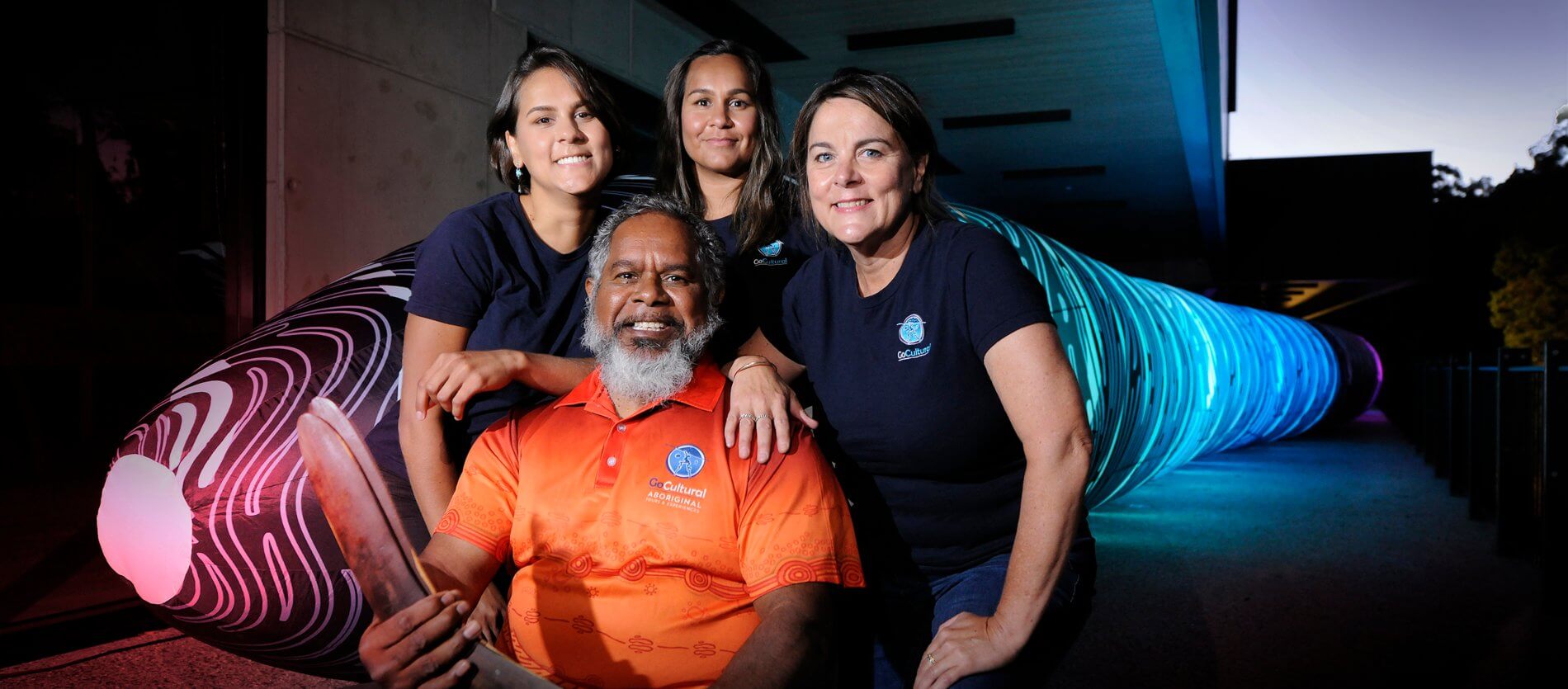 "The Wagyl made the Bibbulmun Noongar people traditional owners of this land. The Wagyl dominates the earth, and the sky and makes the thunder, lightning and rain; it created the fresh waterways, the rivers, the lakes and waterholes," Mr McGuire said. "Kaarta Moorda (Darling Scarp) represents the body of the Wagyl the curves and contours of the hills and gullies, as it slithered over the land its tracks shaped the sand dunes, it scoured out the course of the rivers and occasionally it stopped to rest creating bays and lakes."
To complement the amazing Wagyl performance, the monthly Kalamunda Night Markets will set up at Stirk Park making it easy for the community to enjoy an evening of culture and delicious food while exploring pop up stalls.
"After a topsy turvy few weeks it's such a blessing to look forward to such a unique community event," Cr Thomas said. "However, we all know things can change quickly so please keep an eye on the City's website and Facebook page for any updates prior to the event."