City launches RAP and lights Hartfield Karla*
26 November 2019 3:00 PM
The City of Kalamunda has taken an historic step launching its Innovate Reconciliation Action Plan (2019-2021) to the community at Hartfield Park, Forrestfield, on Thursday 21 November.
More than 80 people attended the significant event including Aboriginal Elders Neville Collard, Nick Abrahams and Sharron Yarran, Forrestfield MLA Stephen Price, City of Kalamunda Mayor Cr Margaret Thomas, Councillors and staff. Elders led the event, with speeches and stories.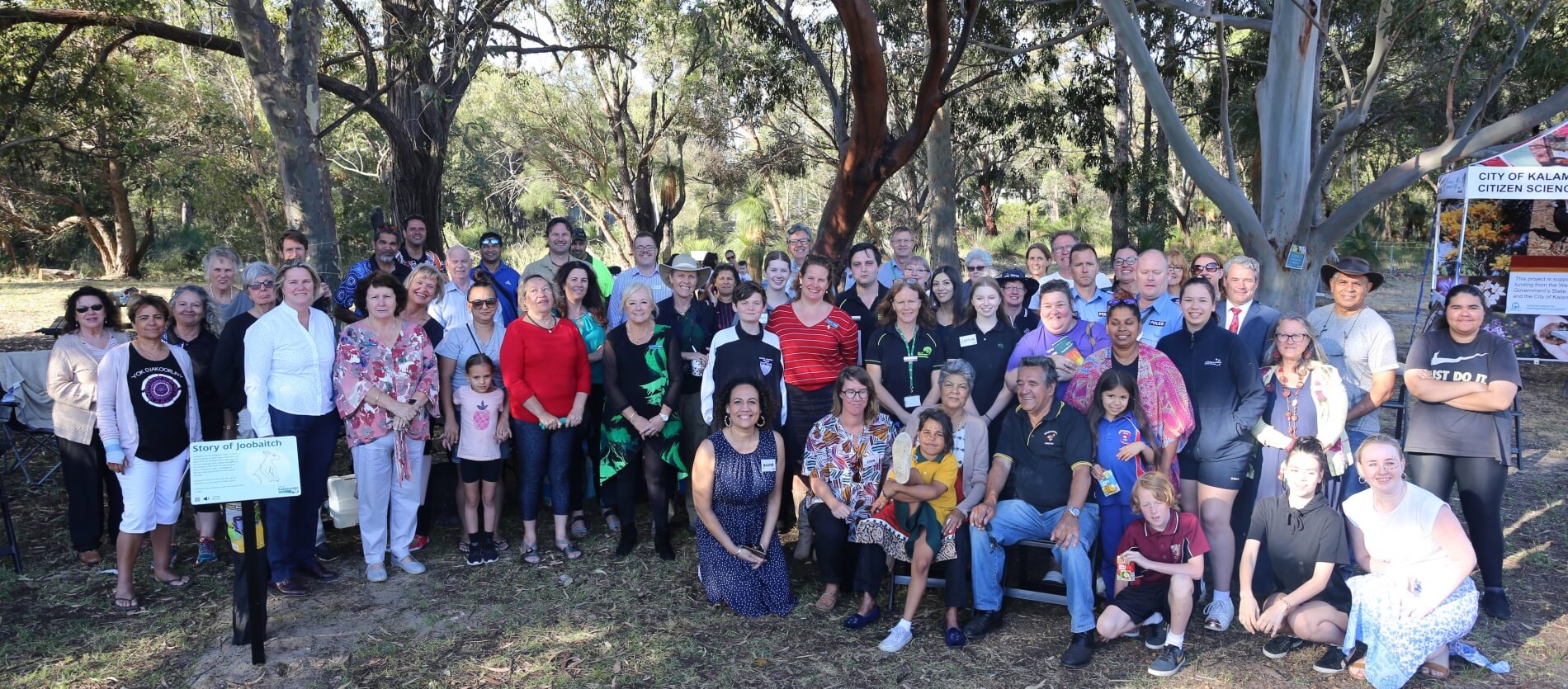 The City's first Reconciliation Action Plan (RAP) was developed over the past 18 months and outlines 19 actions and 88 deliverables for the next two years.
Mayor Margaret Thomas JP said, "One of the rewarding aspects of creating a RAP is that it is not a solo effort; it's a team effort. The process was a fantastic collaboration, summed up beautifully by local elder and Wattle Grove Resident Sharron Yarran – who spoke to us about the important of doing it together. I thank all of the Elders and community members who have assisted us."
"The Innovate RAP will guide us in our understanding of where we need to progress in our reconciliation journey; what we are doing well to build on as foundations; and continue to develop relationships and seek guidance from our Aboriginal and Torres Strait Islander community."
"This plan is our commitment to support our community and staff to build respect, lasting relationships, and generate opportunities to create business synergies."
"It will also support us when developing events and community activities that will acknowledge and recognise respect and pride for Aboriginal cultures and histories."
"I acknowledge the strength and resilience shown by Aboriginal and Torres Strait Islander peoples, cultures and communities through our histories and celebrate the continued significance of Aboriginal and Torres Strait Islander contributions in shaping a shared sense of unity and identity in our region."
"I am proud of the Innovate RAP, as Council's first formal commitment to advancing reconciliation."
"Through initiatives like the RAP our community will grow their cultural awareness, build connections with Aboriginal and Torres Strait Islander peoples and create opportunities for engagement."
"I would like to acknowledge and express my gratitude to the RAP Working Group who not only contributed with their minds but with their hearts."
The late afternoon launch included the sharing of important stories where local elders detailed their hopes for the RAP's rollout. Speeches were followed by traditional dancing with a performance by Olman Walley and breaking of the damper before the crowd was invited to share a meal of kangaroo stew.
The event's festival mood was encouraged with face painting, sand art and dancing around the newly installed fire pit.
The City also unveiled new signage dotted around Hartfield Park's Federation Gardens celebrating the significance of the site and sharing cultural knowledge, along with their new six Noongar seasons flags representing: Birak (December - January); Bunuru (February - March); Djeran (April - May); Makuru (June - July); Djilba (August - September) and Kambarang (October - November).
*Karla means Fire in Noongar