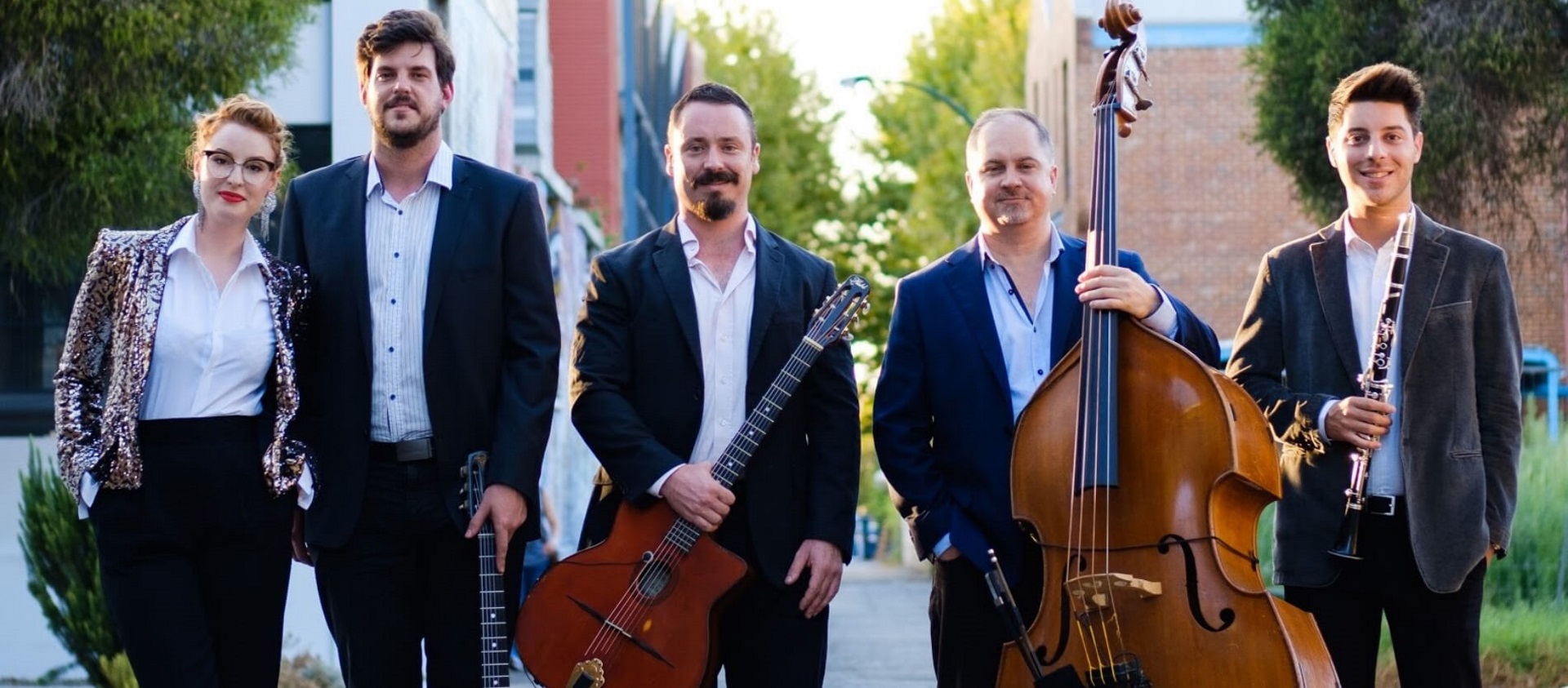 19 December 2021 : 1:30 PM - 19 December 2021 : 3:00 PM
Acclaimed gypsy jazz group 'Sassafras' return to Kalamunda Performing Arts Centre. Featuring Jessie Gordon (voice), Aaron Deacon & Lachlan Gear (acoustic guitars), Adrian Galante (clarinet) and Pete Jeavons (bass) Sassafras combines toe-tapping swing, breakneck gypsy classics, wistful french ballads and re-worked jazz standards in a vibrant and engaging mix of acoustic music, all performed with the dazzling virtuosity and passion that is intrinsic to the gypsy jazz tradition.
Doors open 1.30pm | Show commences 2.00pm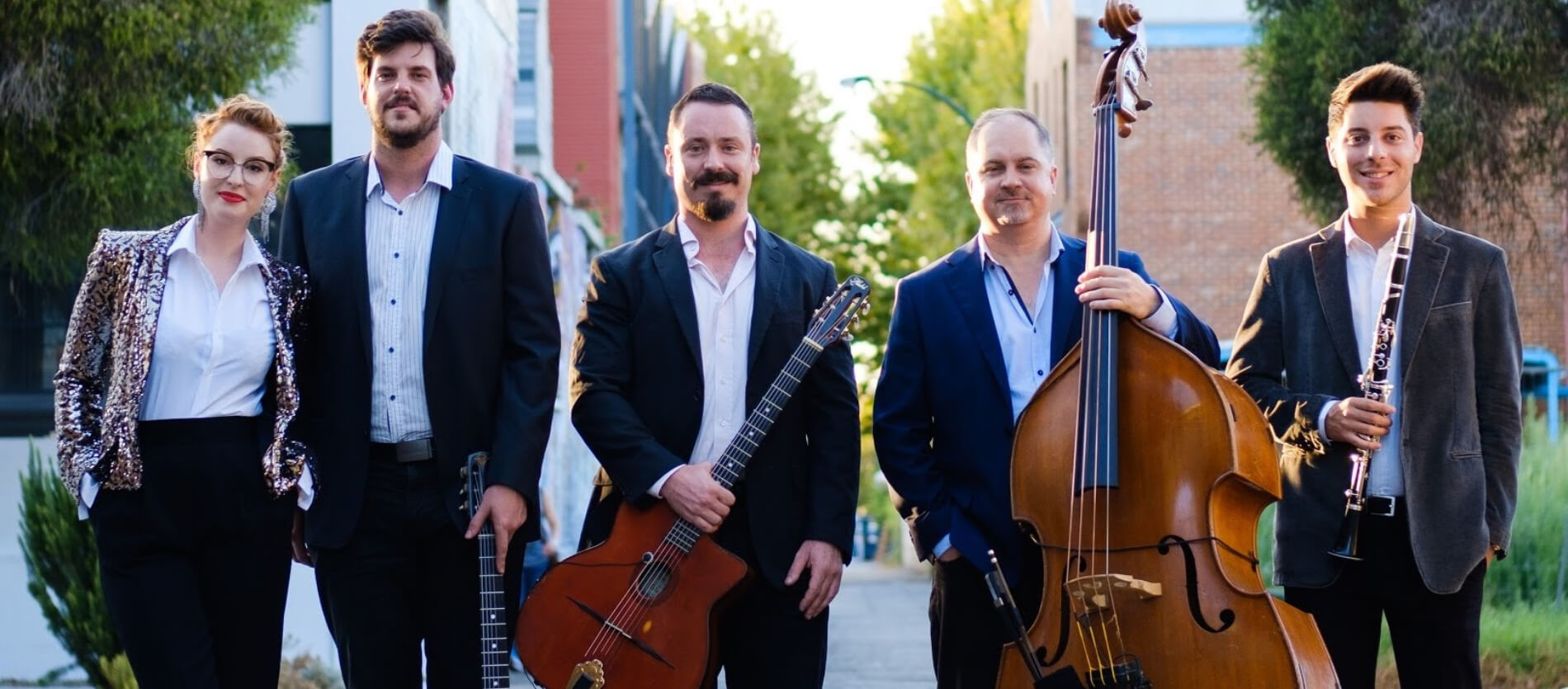 Featuring music from composers such as Django Reinhardt, Edith Piaf, Cole Porter, Serge Gainsbourg and Jacques Brel (to name only a few), Sassafras performs regularly at venues such as The Ellington Jazz Club, The Duke of George, and Lyric's Underground. Sassafras has also featured in a number of festivals including: The Jazz By The Bay Festival (2017, 2019), Perth International Jazz Festival (2017, 2018), the Oz Manouche Festival (Brisbane, 2018), King Street Corner Pocket Festival (2018, 2019), Perth Festival (2021), York Festival (2021), WA Guitar Festival (2021) and in the Perth Fringe World Festivals from 2016-2021.
The band has a strong connection with Perth's eastern suburbs as all-but-one of the groups regular members grew up in the Perth hills. Having already performed sold out shows in Darlington ('Live at the Hall' and Juniper Studio), Guildford (The Stirling Arms) and Mundaring (The Mundaring Weir Hotel) Sassafras are very happy to return to the Kalamunda Performing Arts Centre for what will be their final performance in the Perth hills for 2021.
Doors open 1.30pm, Concert begins at 2pm.
Cost:
$25.00 per ticket
BUY TICKETS ONLINE (via TryBooking)

View all events