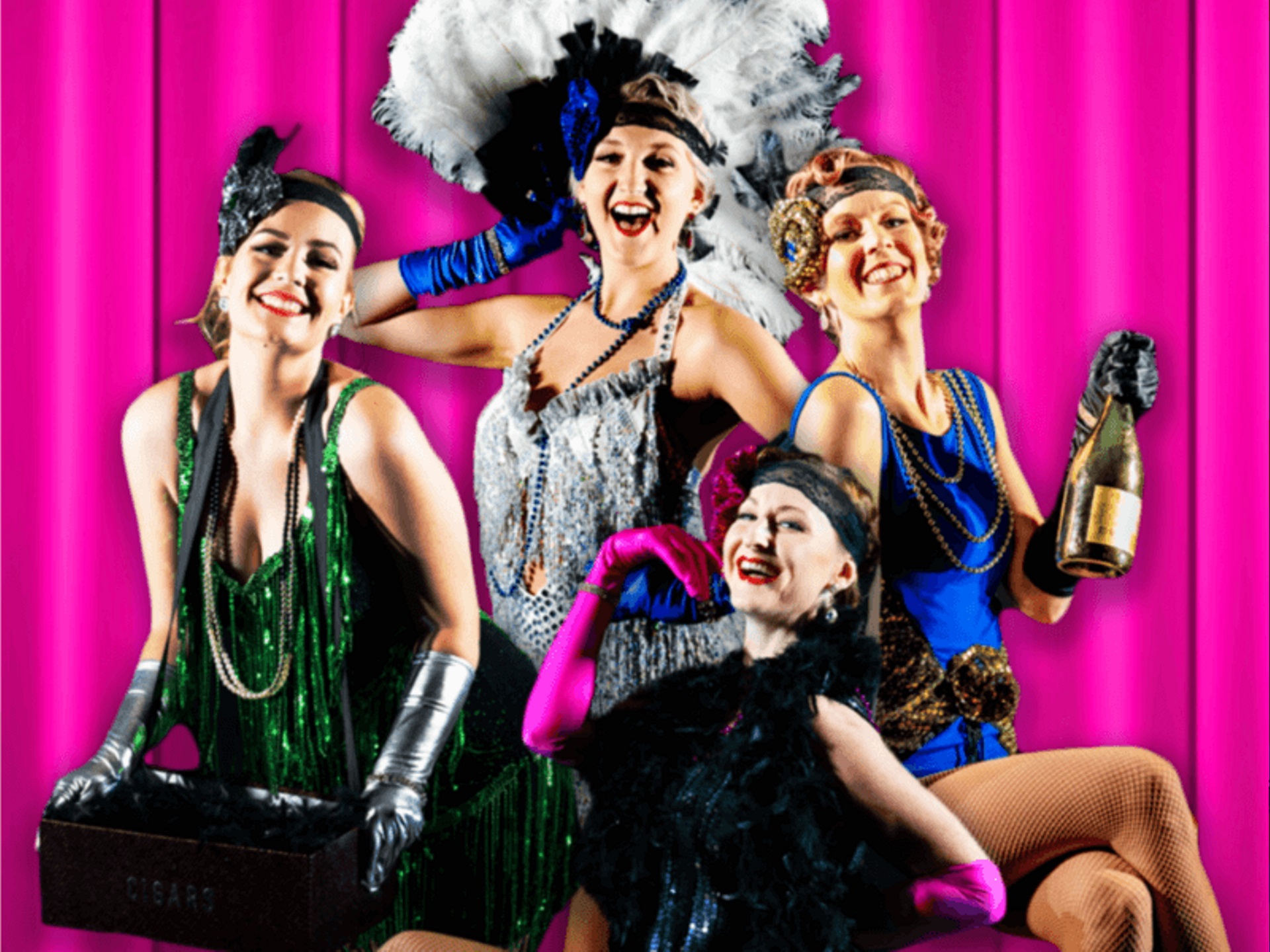 15 October 2021 : 8:00 PM - 15 October 2021 : 10:00 PM
*** Due to current border restrictions, this event has been postponed to 2022. *** Whisper! Speak easy! The police are coming!' Darrrrlings…. Haven't you heard? It's the Roaring 20s again and you're invited to sign our dance cards and join us for a fabulous night of jazz, Charleston and prohibition-style giggle water with the hotsy, totsy cast of SPEAKEASY!
"Tell it to Sweeney! Is this really the hottest party in town?!" Don't be a dewdropper or a dumb dora, enjoy a jorum of skee (without getting too zozzled) and witness four of the best Oliver Twist's in town while brushing up on your 1920s slang!
SPEAKEASY is a journey through the jazz age when liquor was banned, jazz music was rife and dancing was all that mattered. Featuring live vocals, beautiful harmonies and fabulous flappers set to an authentic soundtrack from artists like Glenn Miller, Fred Astaire, Duke Ellington + many, many more, this lively nod to the past will set your soul alight!
Make whoopee with us but shhhhhh.... chill out and speak easy.... and only bring your most fabulous friends to this glorious extravaganza, lickety split!
Cost:
$30 - $35 per ticket
BUY TICKETS ONLINE
Tickets are also available from KPAC on 9257 2558
View all events