NBN Community Sessions and IT Support
16 September 2021 : 9:00 AM - 02 December 2021 : 12:00 PM
A series of FREE community sessions presented by the NBN Community Ambassador for WA in collaboration with the City of Kalamunda Libraries to promote digital literacy and understanding. Topics include NBN 101, Scam Awareness, Internet of Things and optimising user experience.
Each community session commences from 9am – 12 noon
Each session includes a hour presentation followed by 30 minute one-on-one sessions.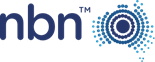 Sessions available are:
Bookings essential - book via booking links provided.
Please contact relevant library for further information.
View all events