Book sale gives sick native critters a little boost
16 February 2022 10:00 AM
The furred, feathered, scaled and spined cuties at Kanyana Wildlife Rehabilitation Centre in Lesmurdie received a donation from the City of Kalamunda this week.
Late last year, the City's libraries held a week-long book sale, with 100% of funds raised pledged to Kanyana. The sale raised $364.90, which was presented to the much-loved centre by Mayor Margaret Thomas JP.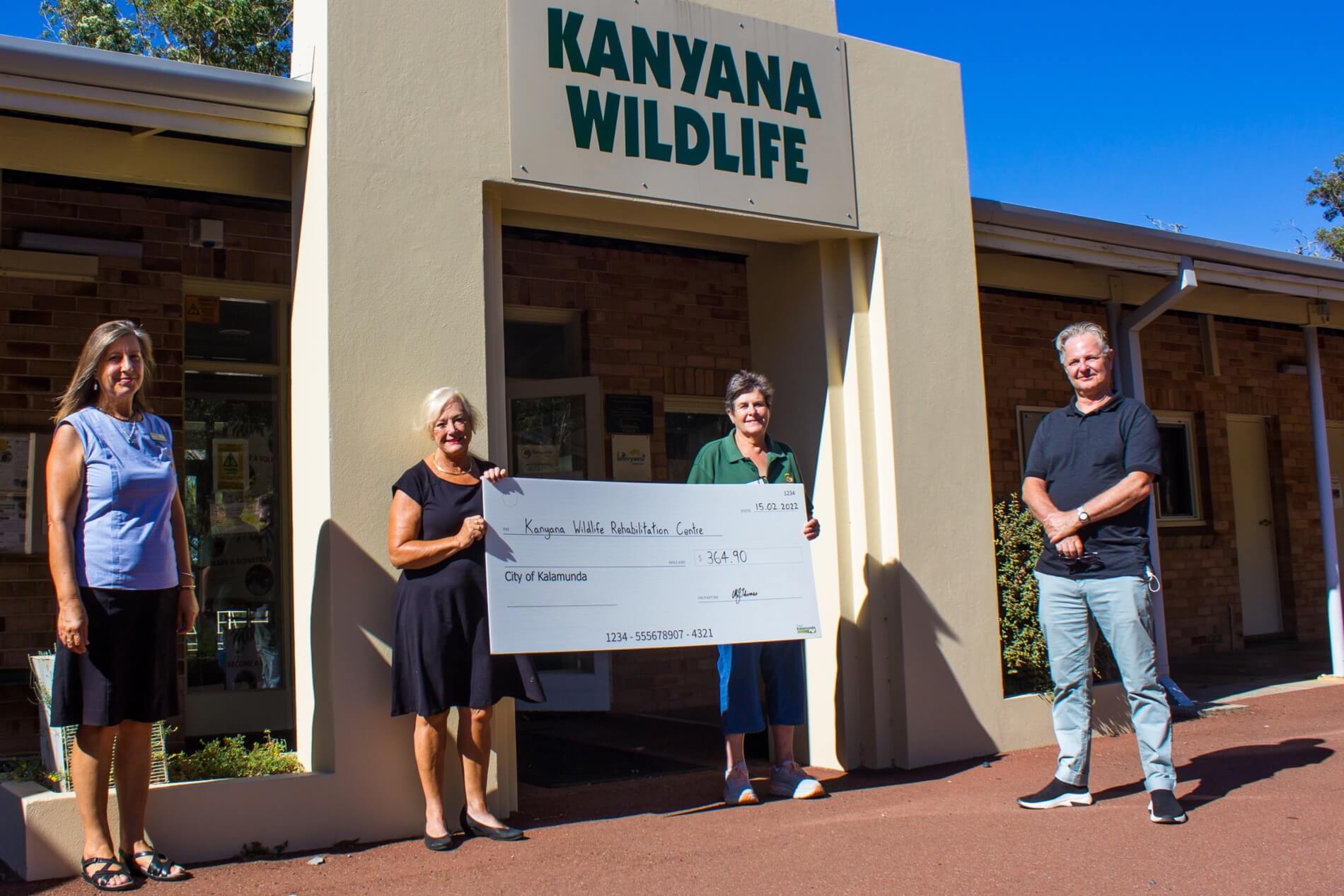 Mayor Thomas said the donation was a great way to support an organisation which shared values with the City.
"It is my absolute pleasure to present this donation on behalf of the City", she said.
"I personally love the work that Kanyana do, and it's great for the City to be able to support an organisation who are kicking major goals in maintaining the integrity of our natural environment through rehabilitation, education, breeding, and research. I encourage everyone to consider Kanyana when looking at donating"
"I would like to especially thank our Libraries team for their efforts during the book sale last year, it is through initiatives like this that the City continues to support and engage our community".
The City's contribution will be put into Kanyana's general funds and will be put to good use. The centre costs approximately $350,000 a year to operate, with weekly food bills alone totalling around $250, depending on inpatient numbers.
Kanyana accept donations through their website www.kanyanawildlife.org.au.
For more information contact the City of Kalamunda on (08) 9257 9999, email enquiries@kalamunda.wa.gov.au.