NAIDOC Online Story Time Sessions
03 July 2022 : 8:00 AM - 11 July 2022 : 8:00 AM
Join Hallee-Rose for her online story telling sessions throughout NAIDOC week. No bookings required - Videos now available
Download the 2022 NAIDOC Week Program here
The Lizard Gang by Kirra Somerville
Illustrated by Grace Fielding, read by Halle-Rose Abraham
Emus Under The Bed
by Leann J Edwards, read by Halle-Rose Abraham
Loongie the Greedy Crocodile
by Kiefer Dann and Lucy Dann, read by Halle-Rose Abraham
Spinifex Mouse
by Norma MacDonald, read by Halle-Rose Abraham.
The City of Kalamunda acknowledge the Traditional Owners of the land, the Whadjuk people of the Noongar nation and pay our respects to Elders past, present and emerging.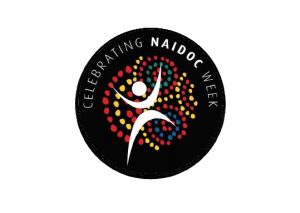 COVID-19: Please ensure you follow current guidelines provided by WA Government. Please do not attend the event if you are feeling unwell.
View all events